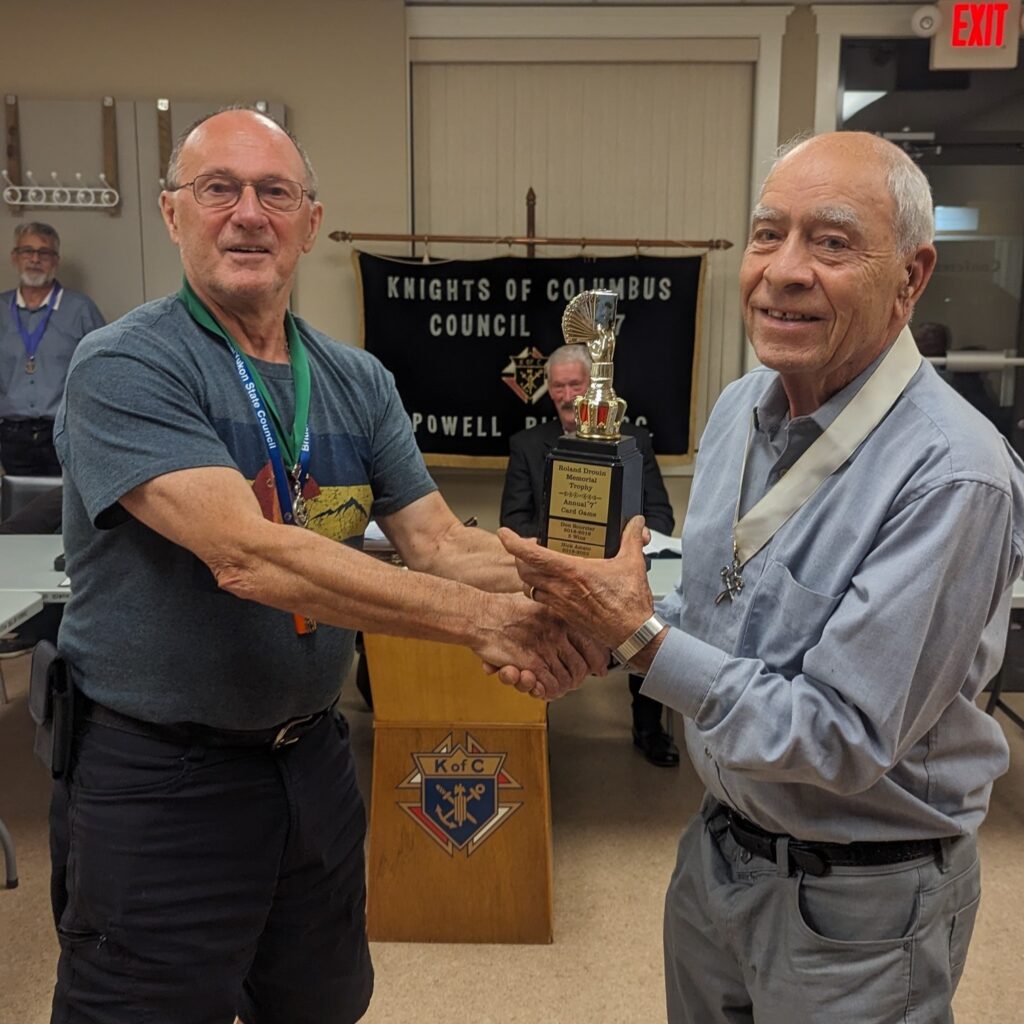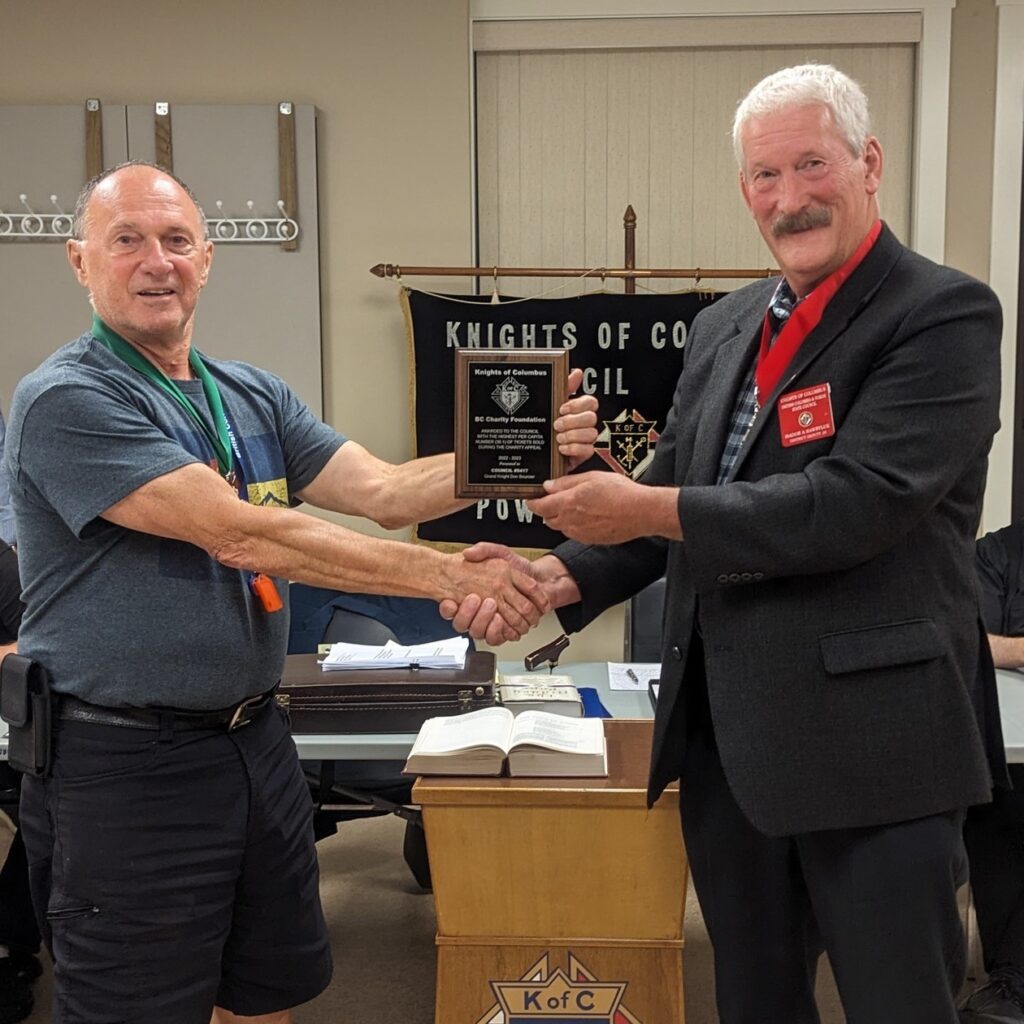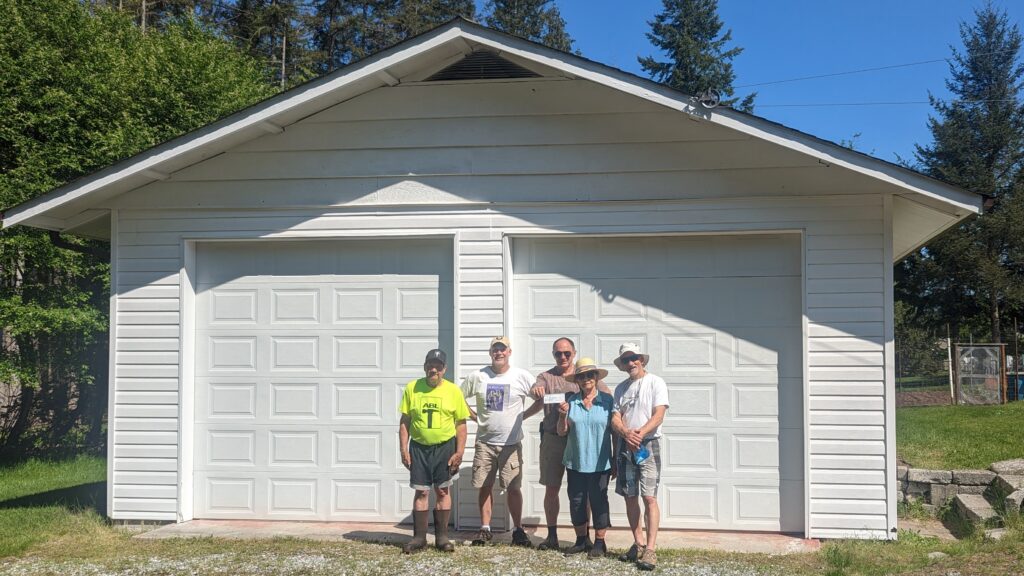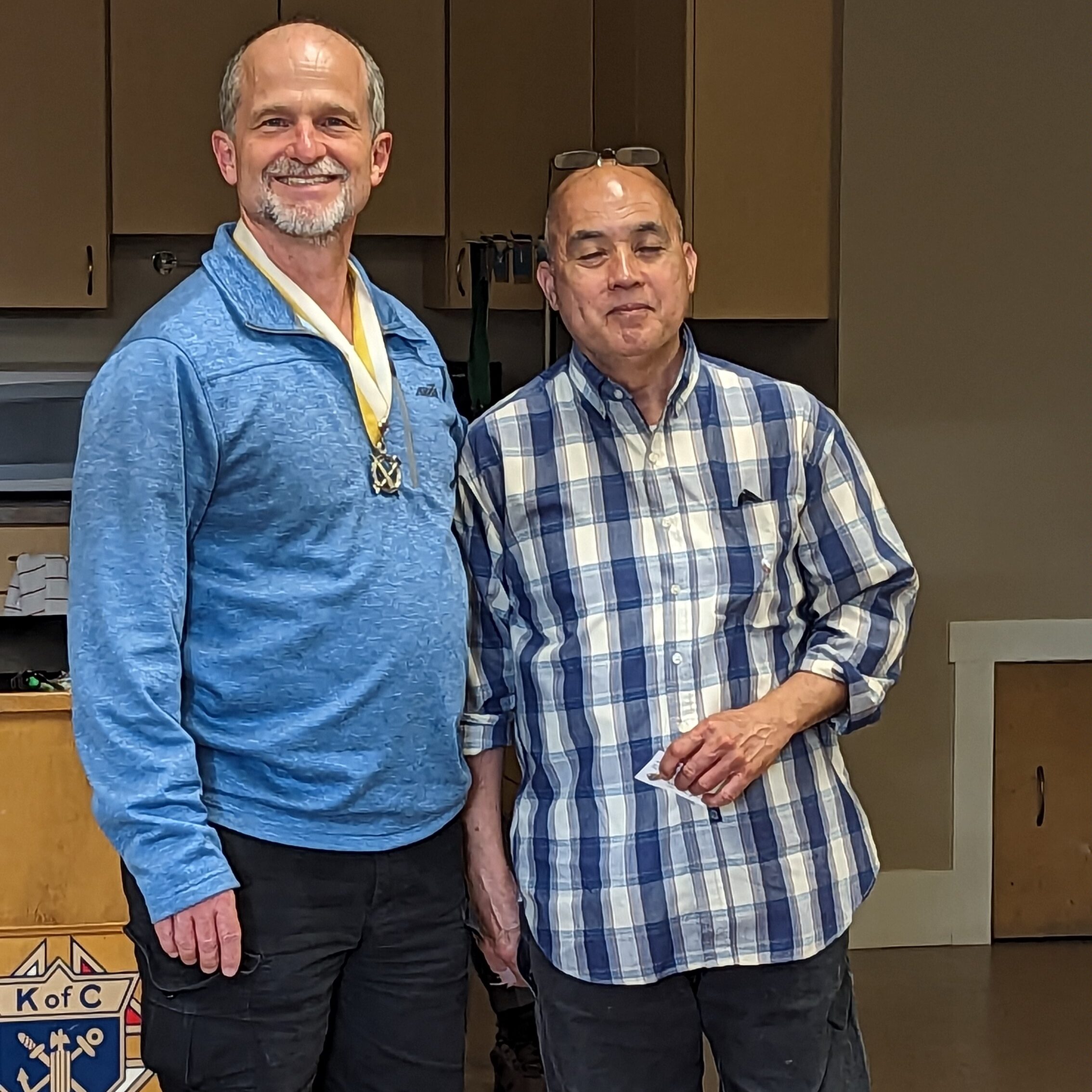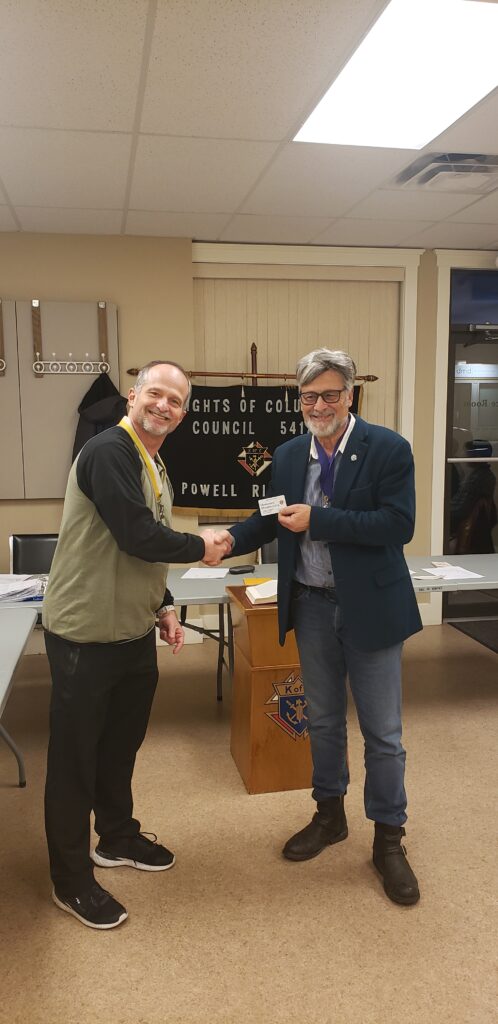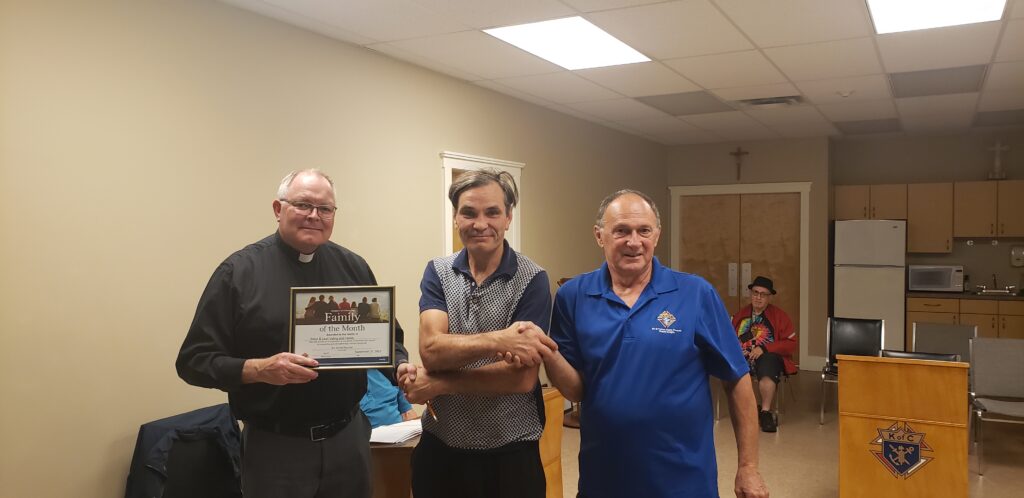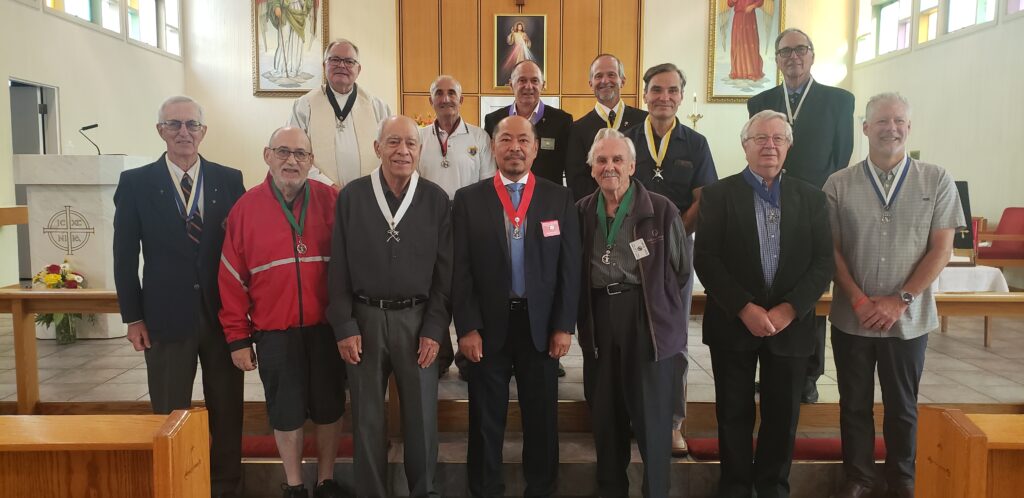 September 11, 2022
Front Row, L to R – Advocate Ron Beaulieu, Trustee 2nd year Claude Piche, Outside Guard Nick Amato, District Deputy Cris Saguindan, Trustee 1st year Gerry Bennett, Treasurer Henry Ortynski, Lecturer Michael Pedersen
Back Row, L to R – Chaplain Father Patrick Tepoorten, Warden Bruno Canil, Grand Knight Don Bourcier, Financial Secretary Gerry Anderson, Recorder Peter Valing, Chancellor Rolland Desilets.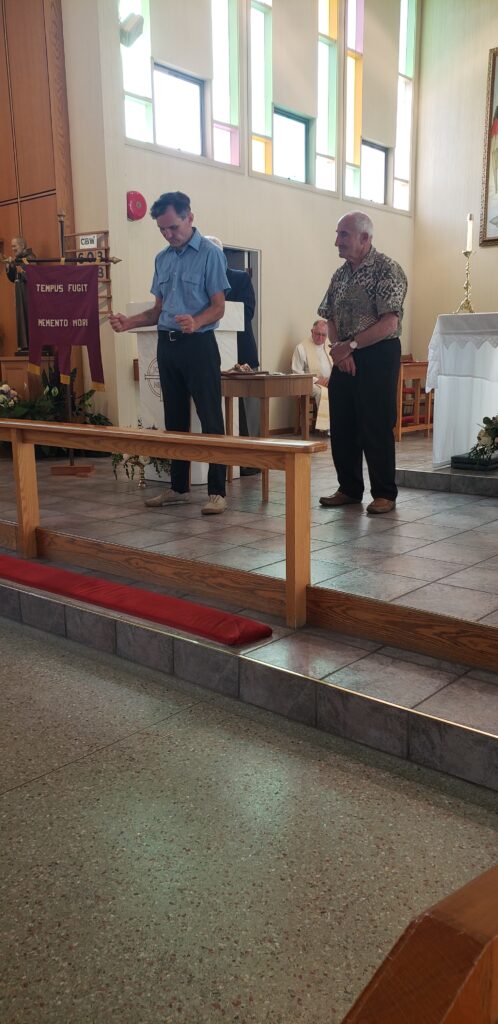 Warden Bruno Canil and Chaplain Father Tepoorten.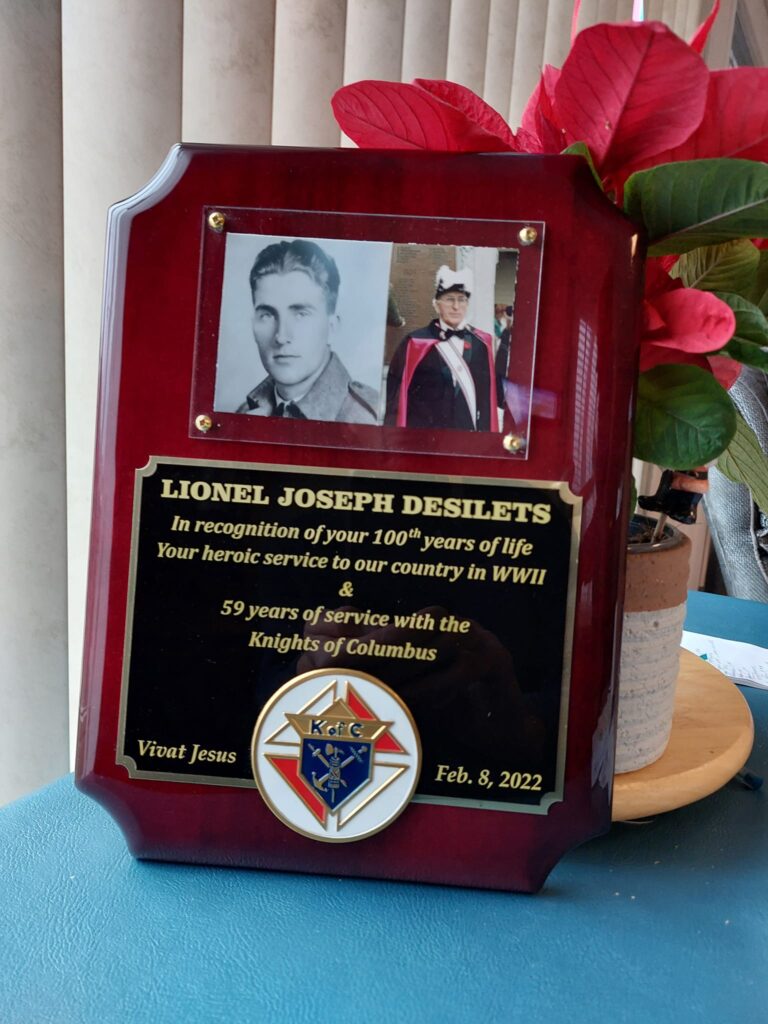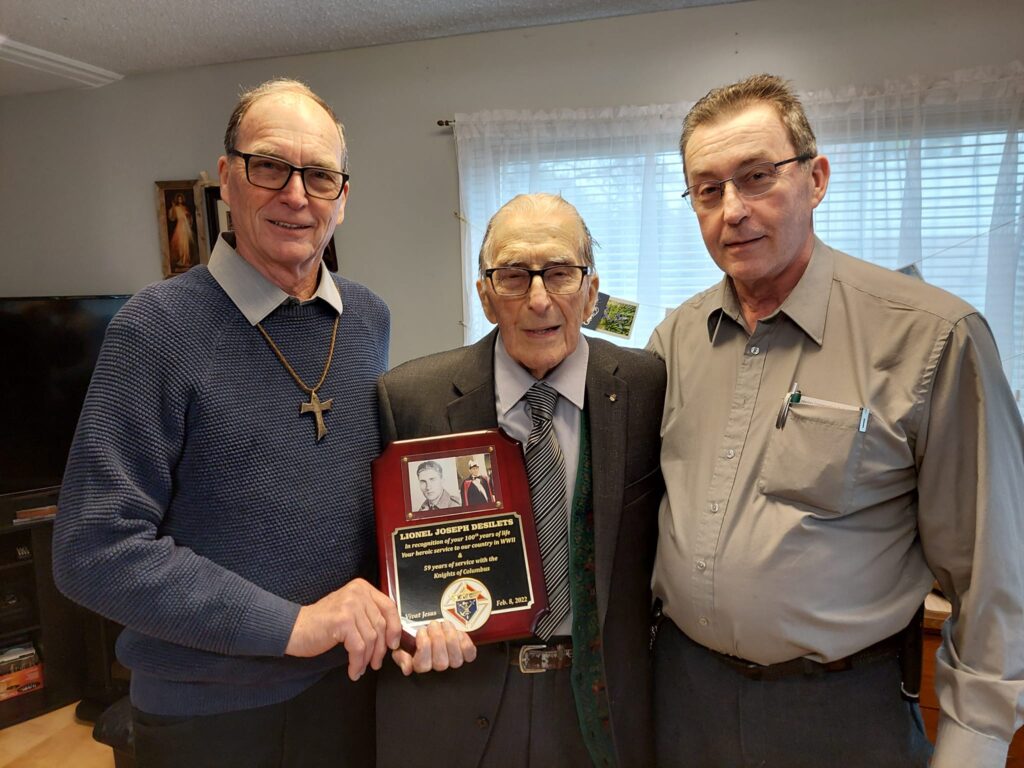 All 3 are past Grand Knights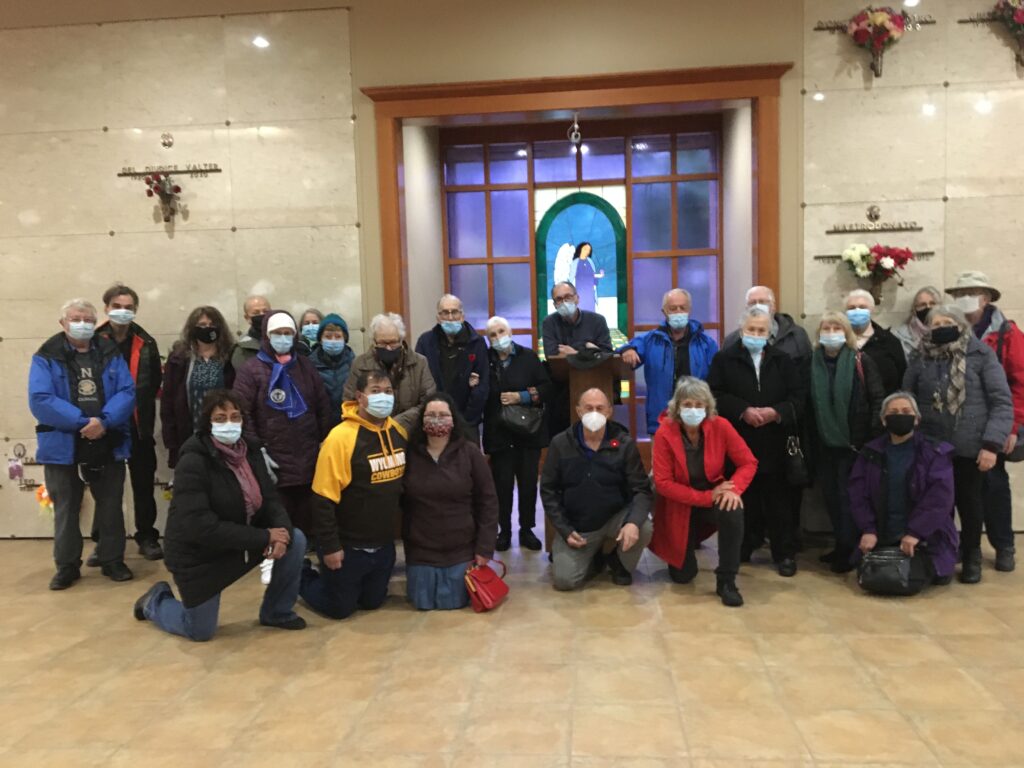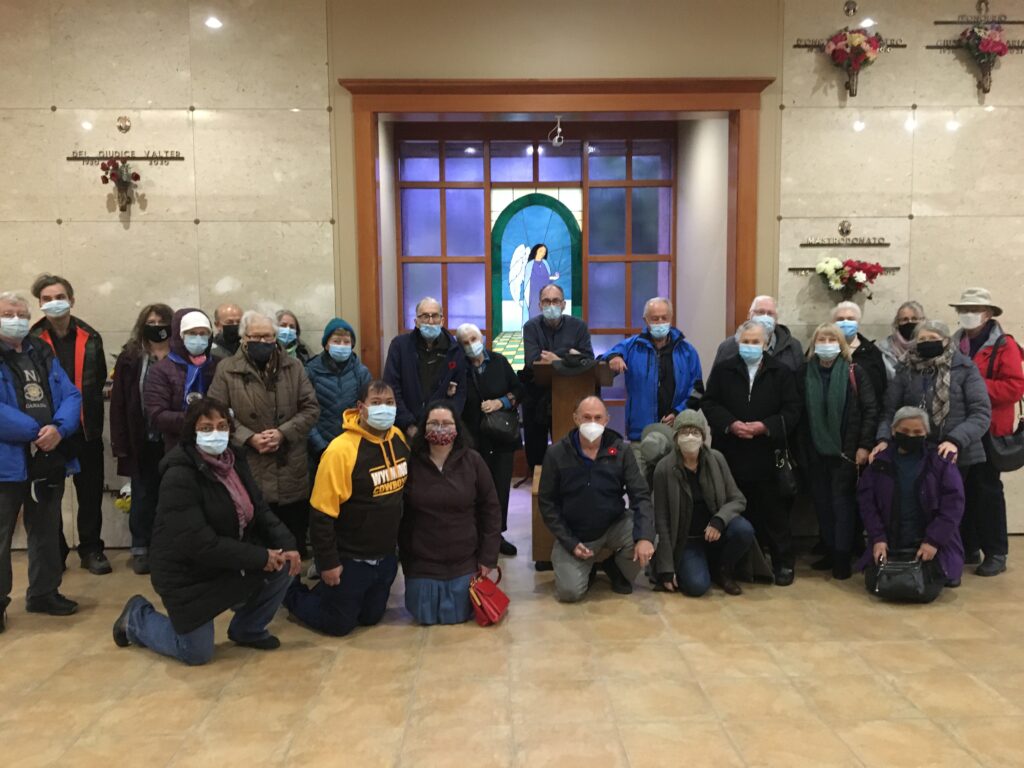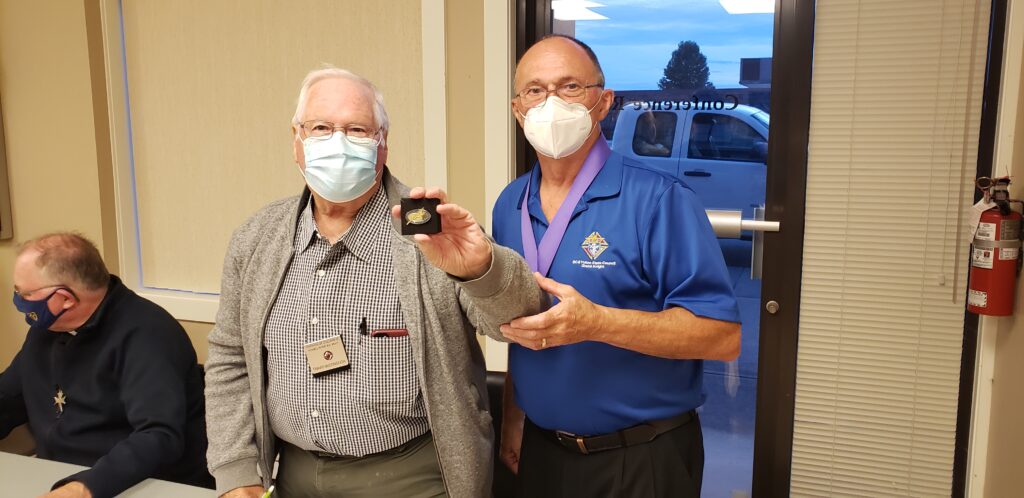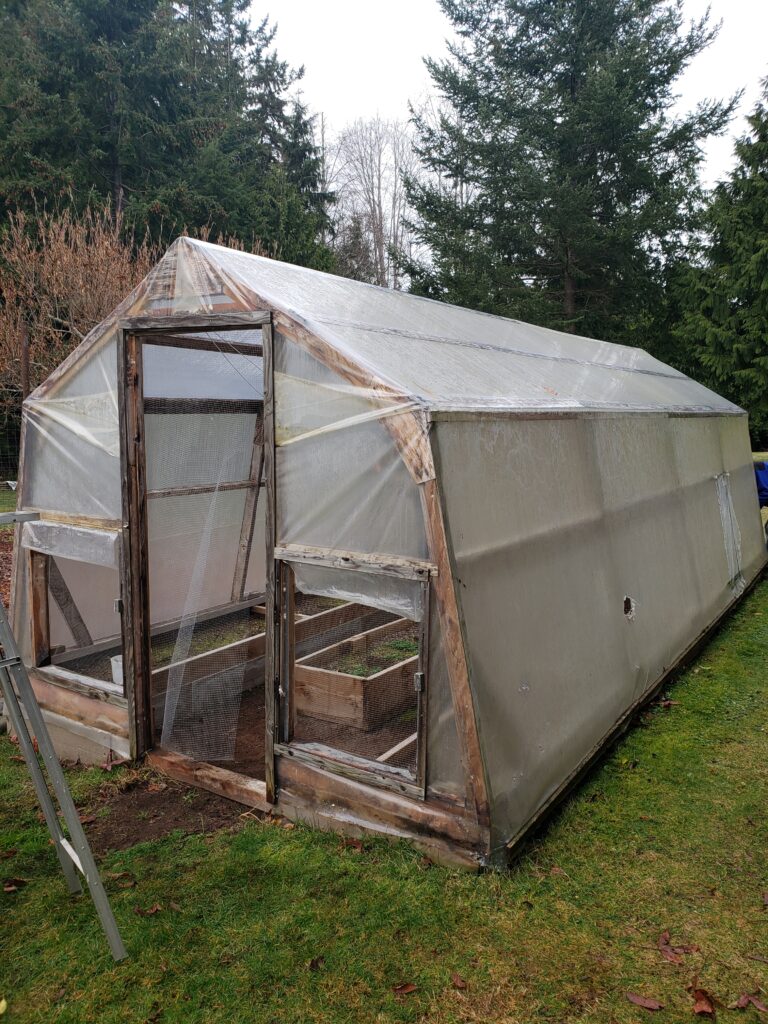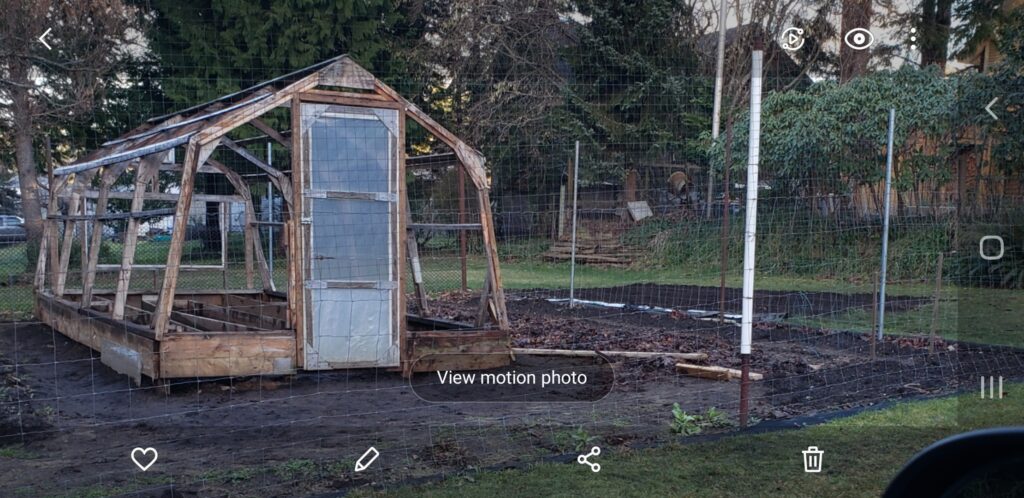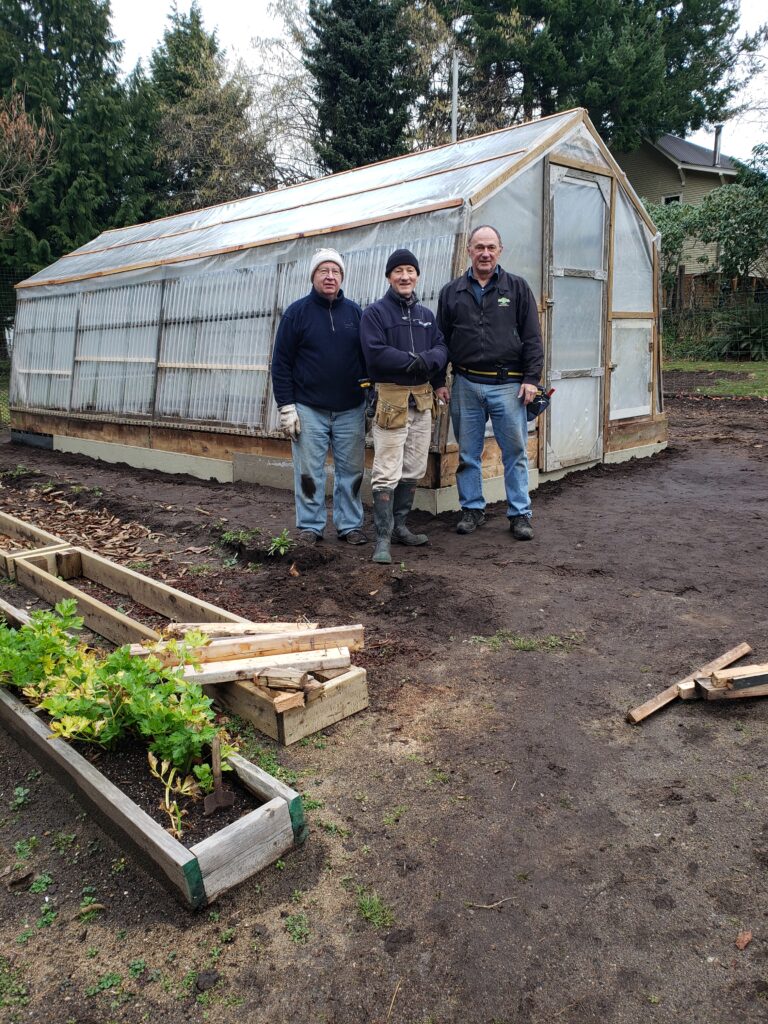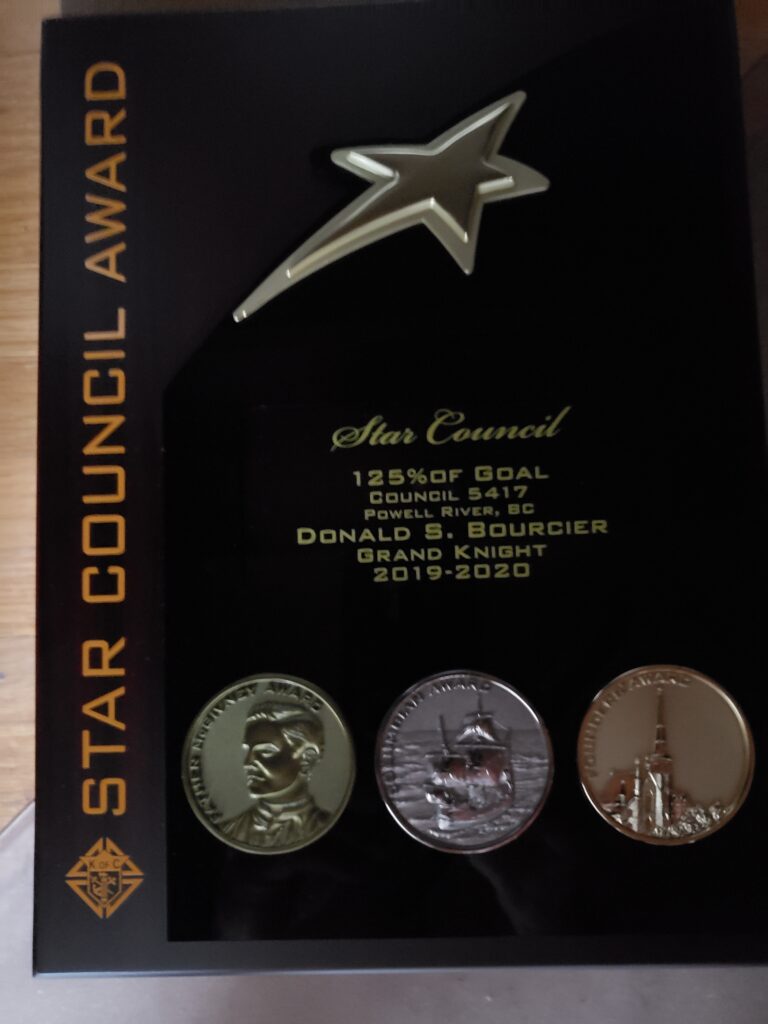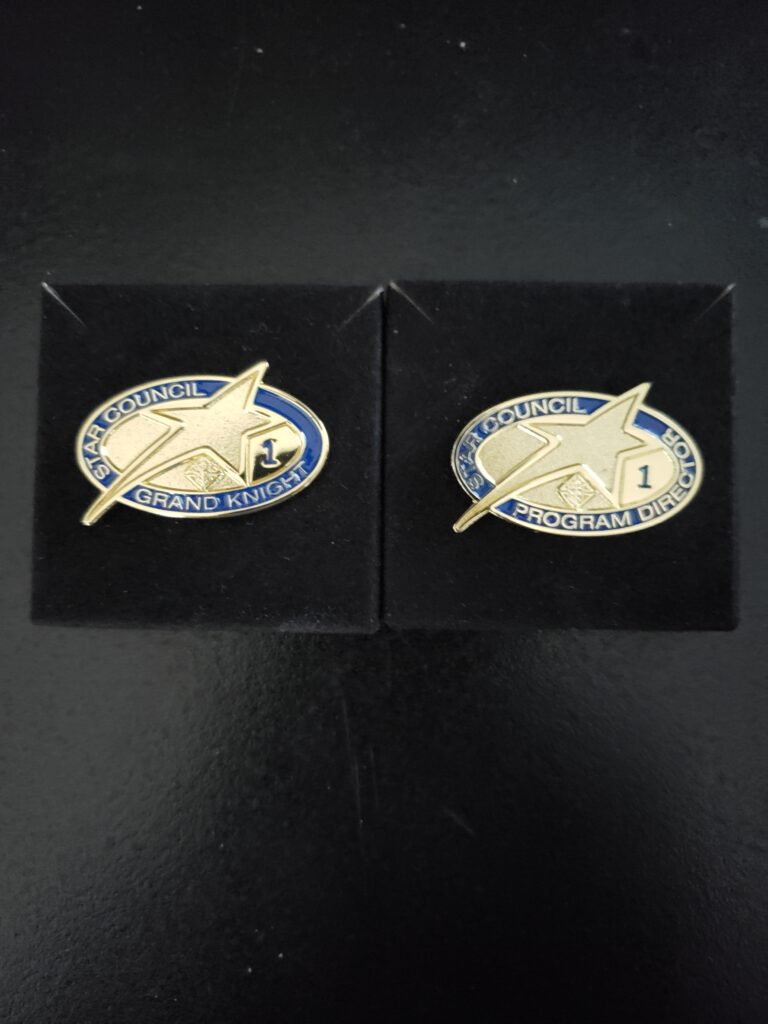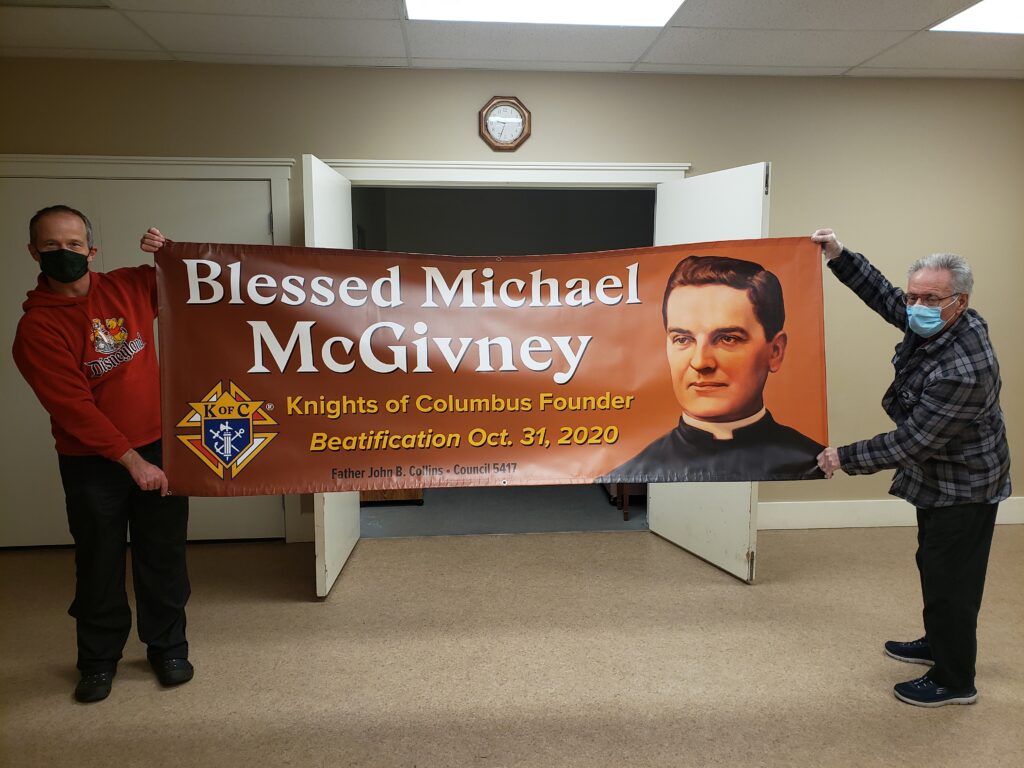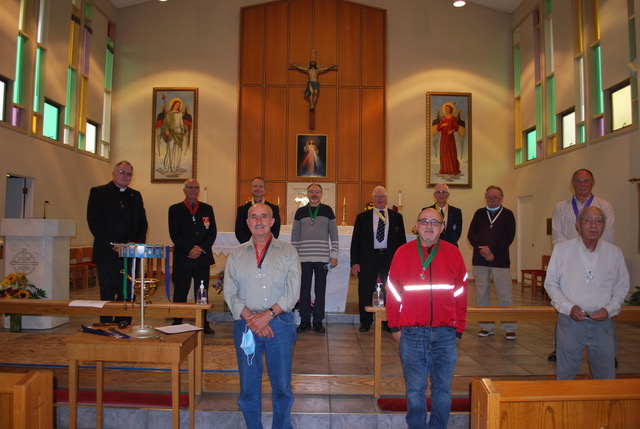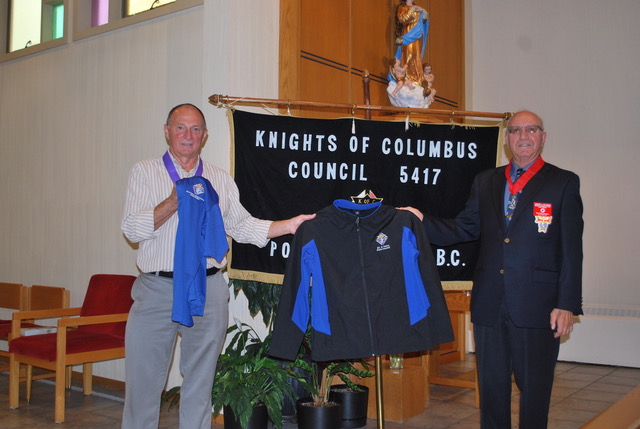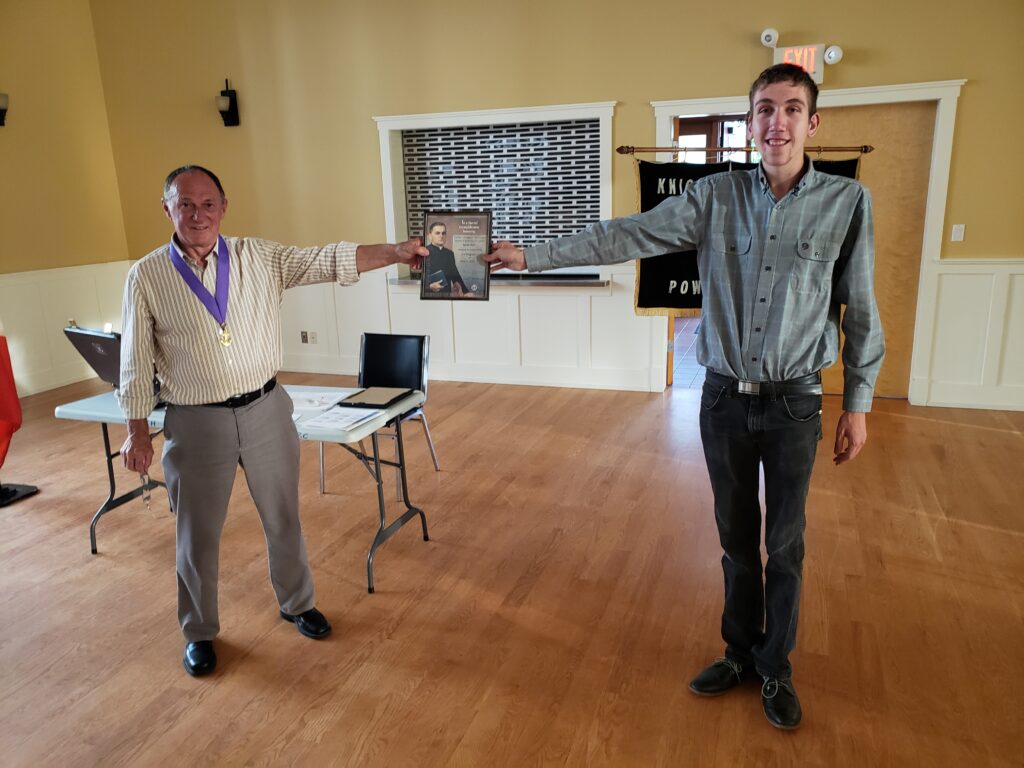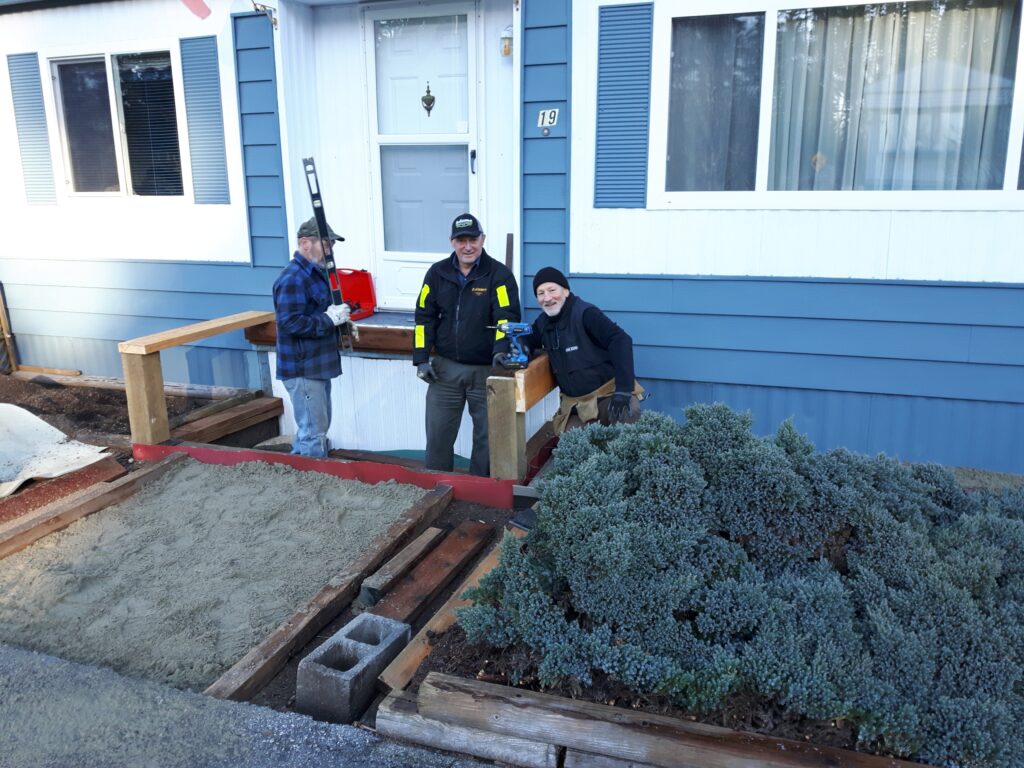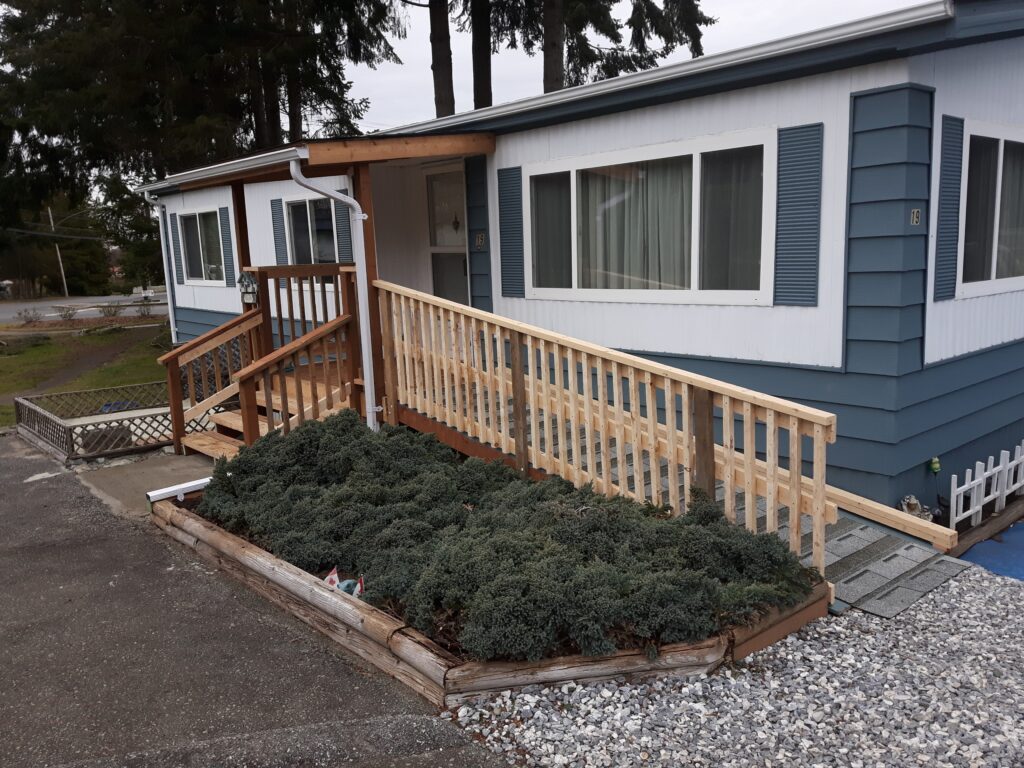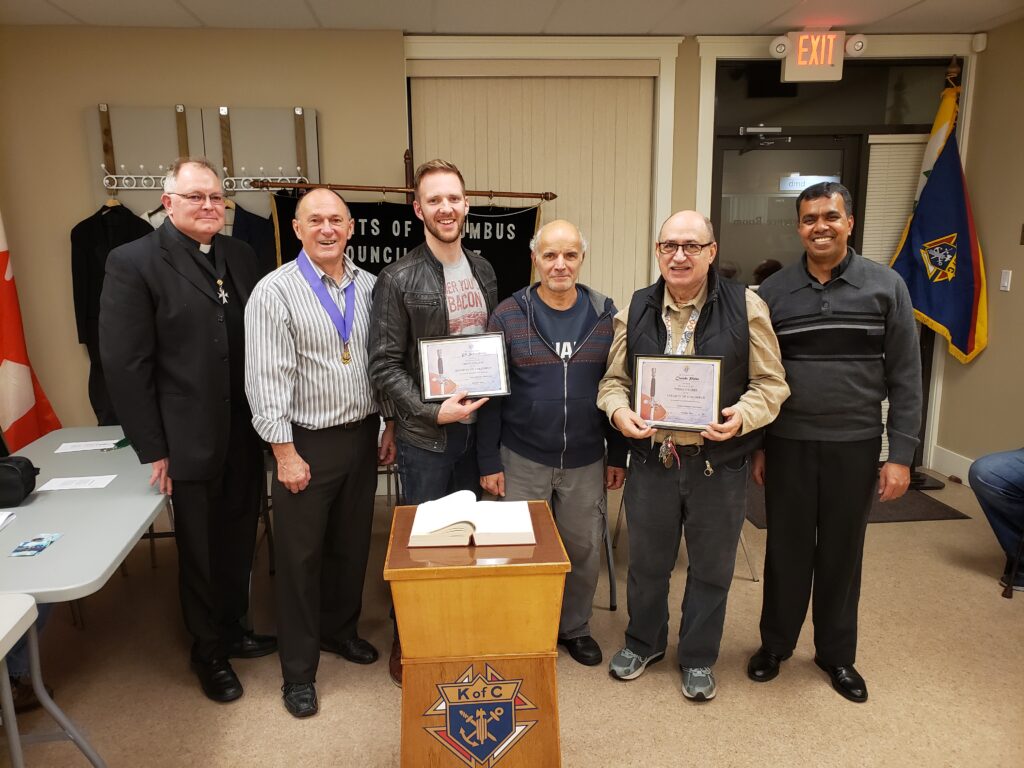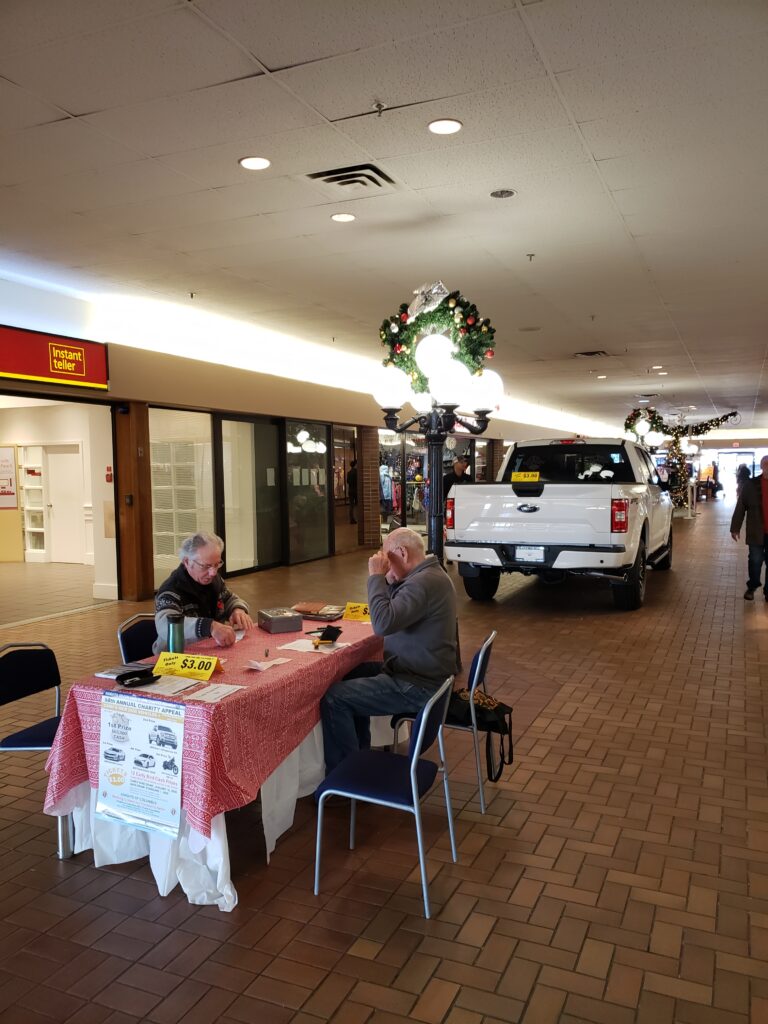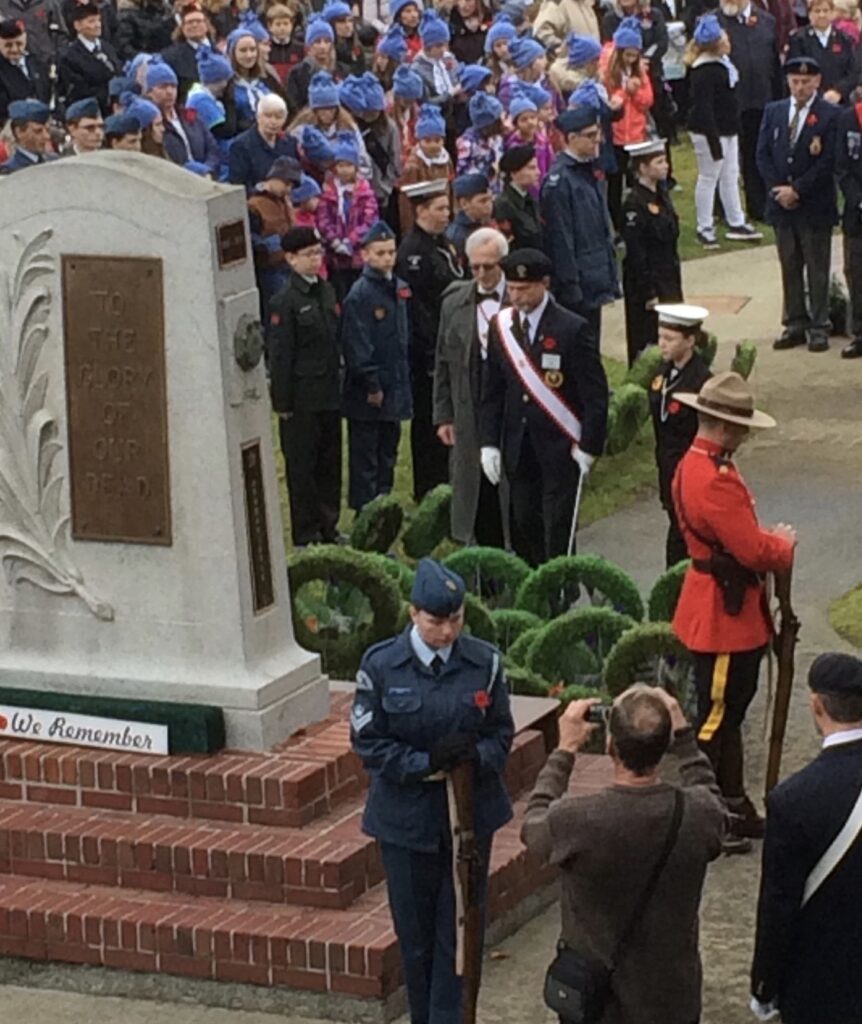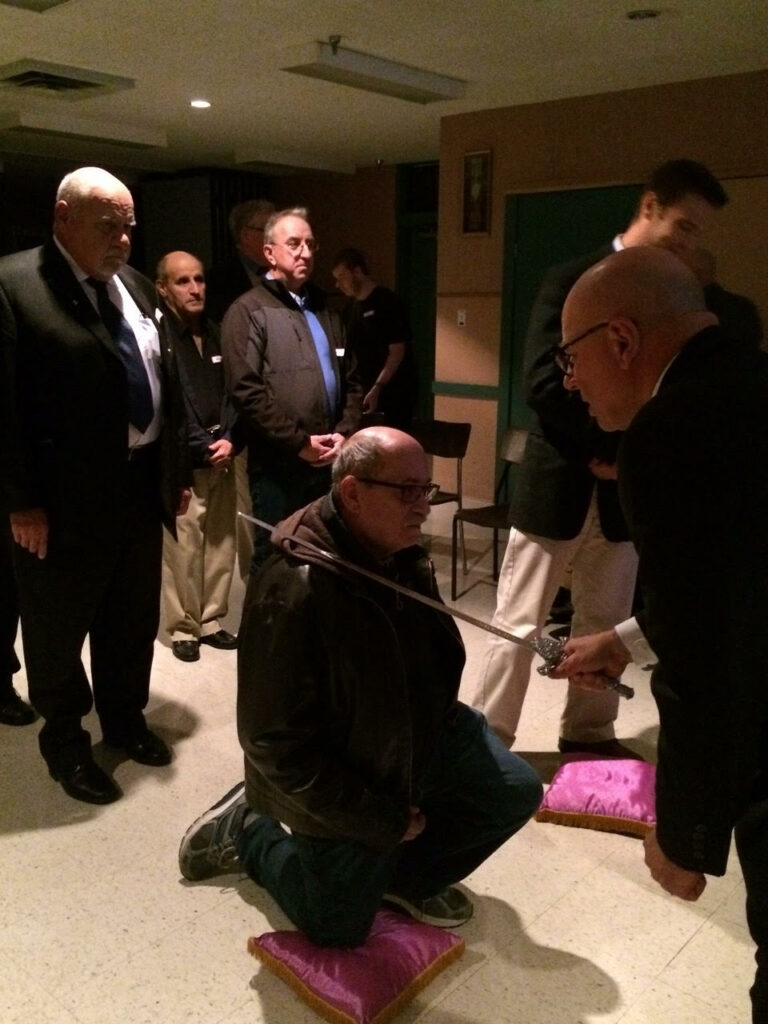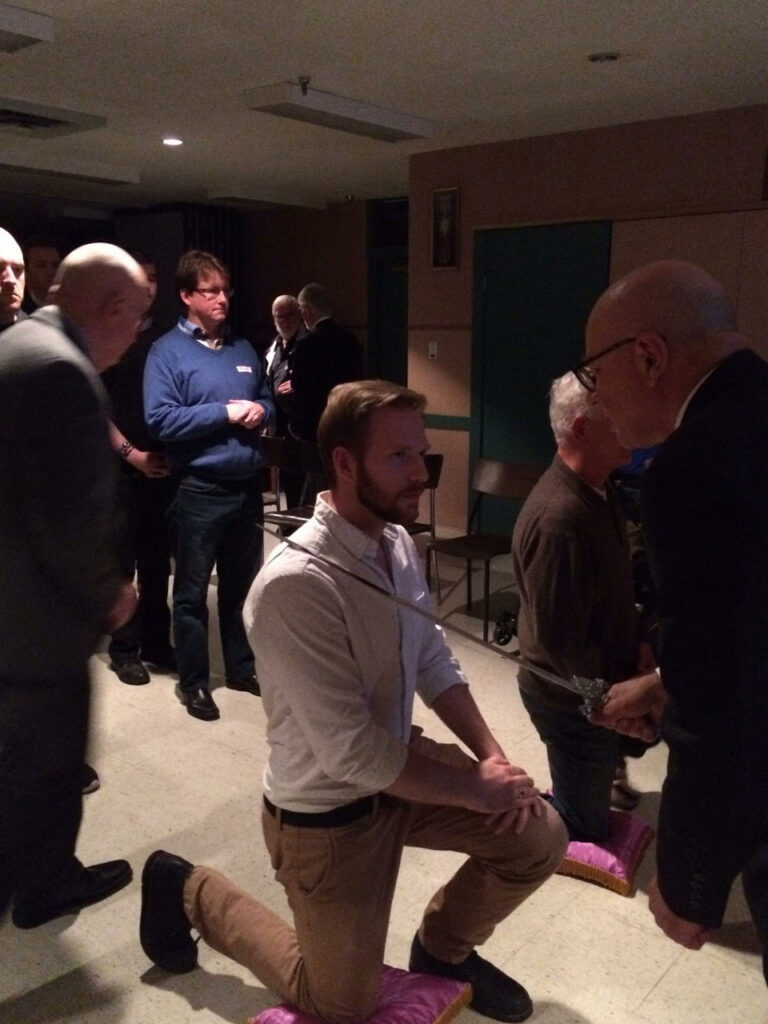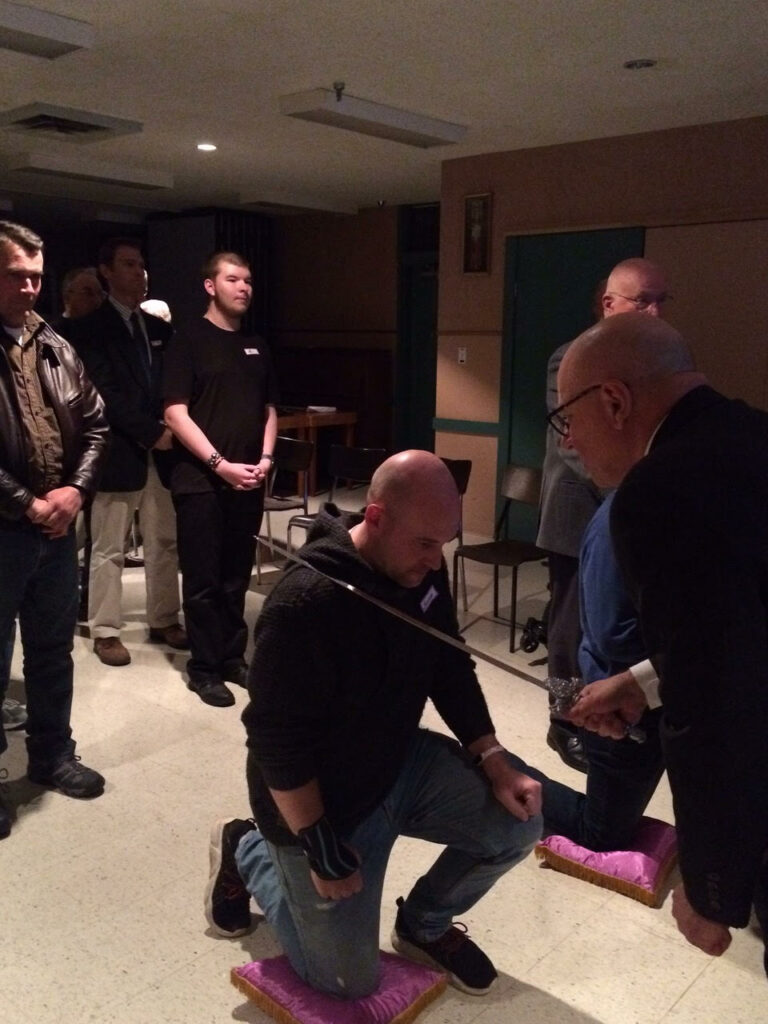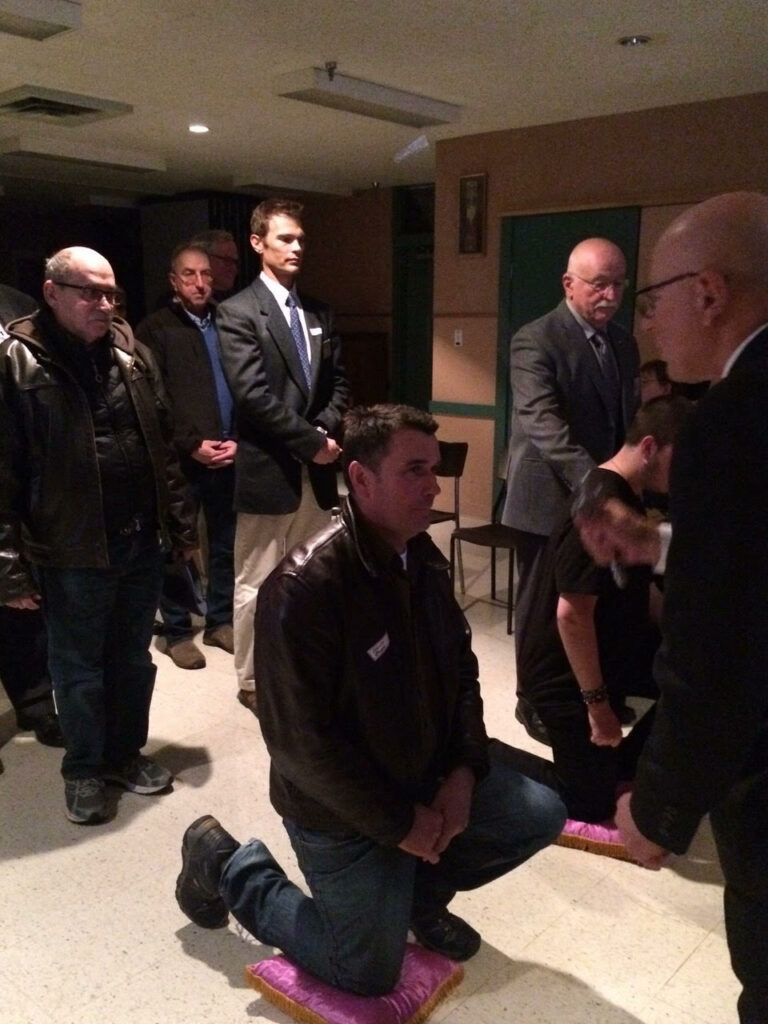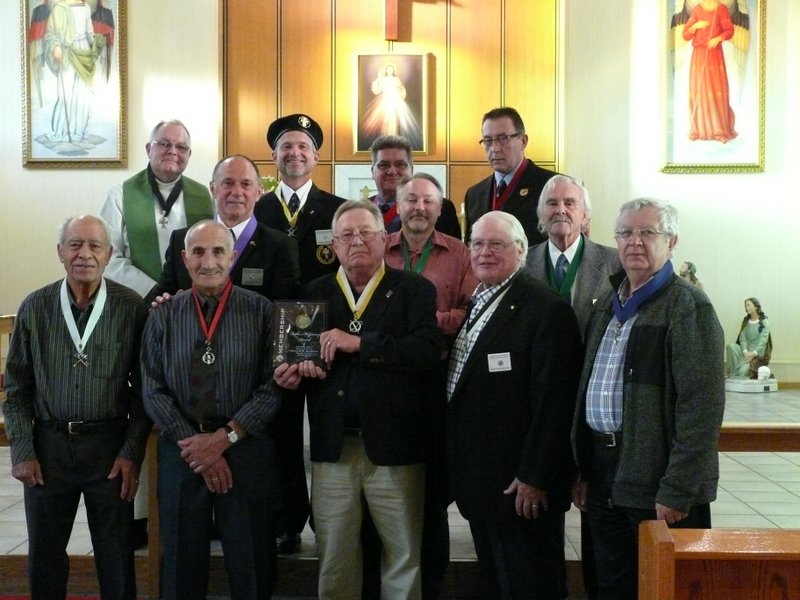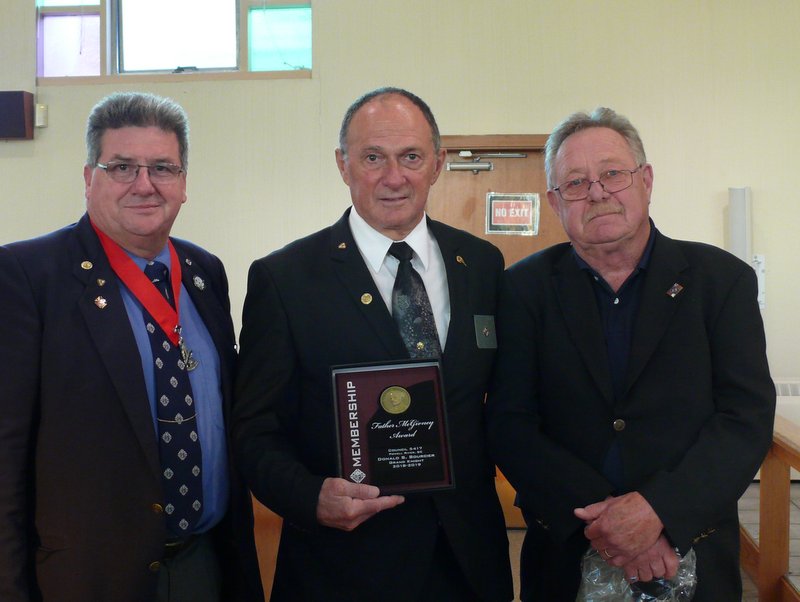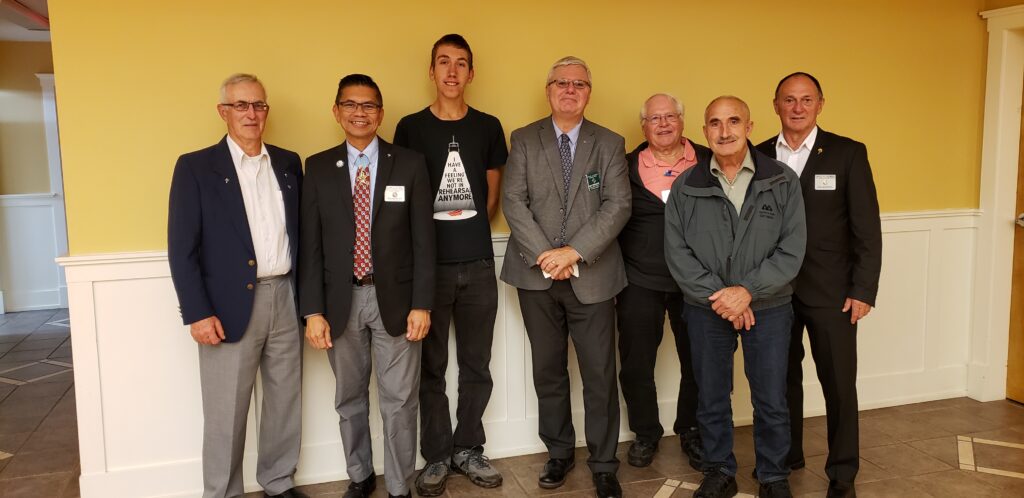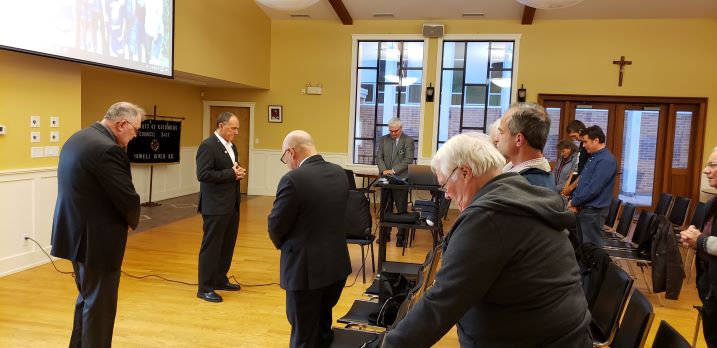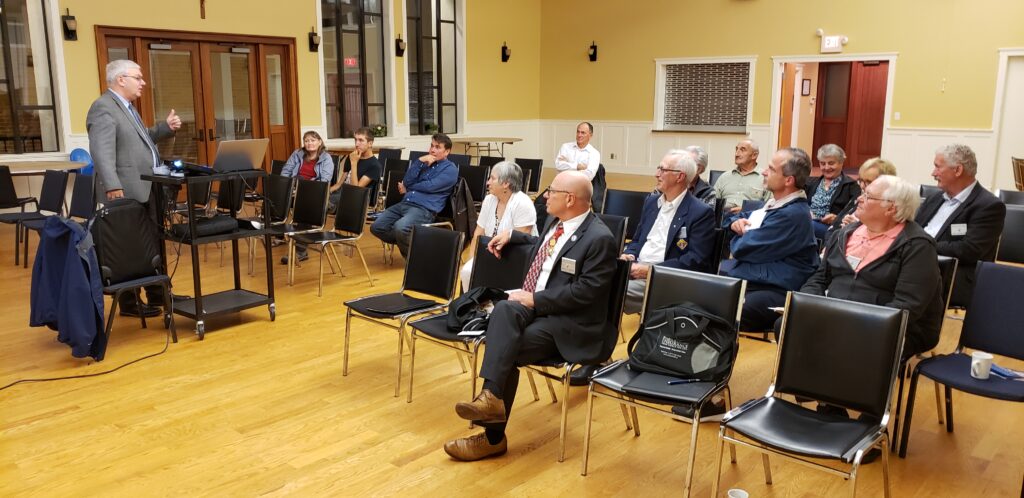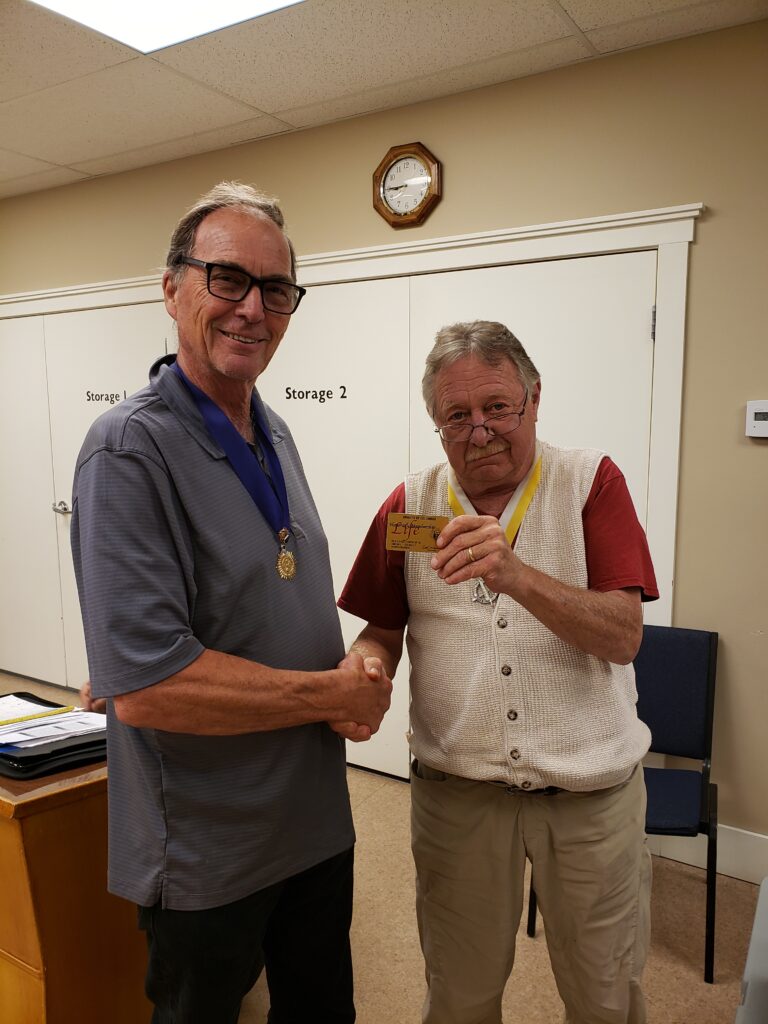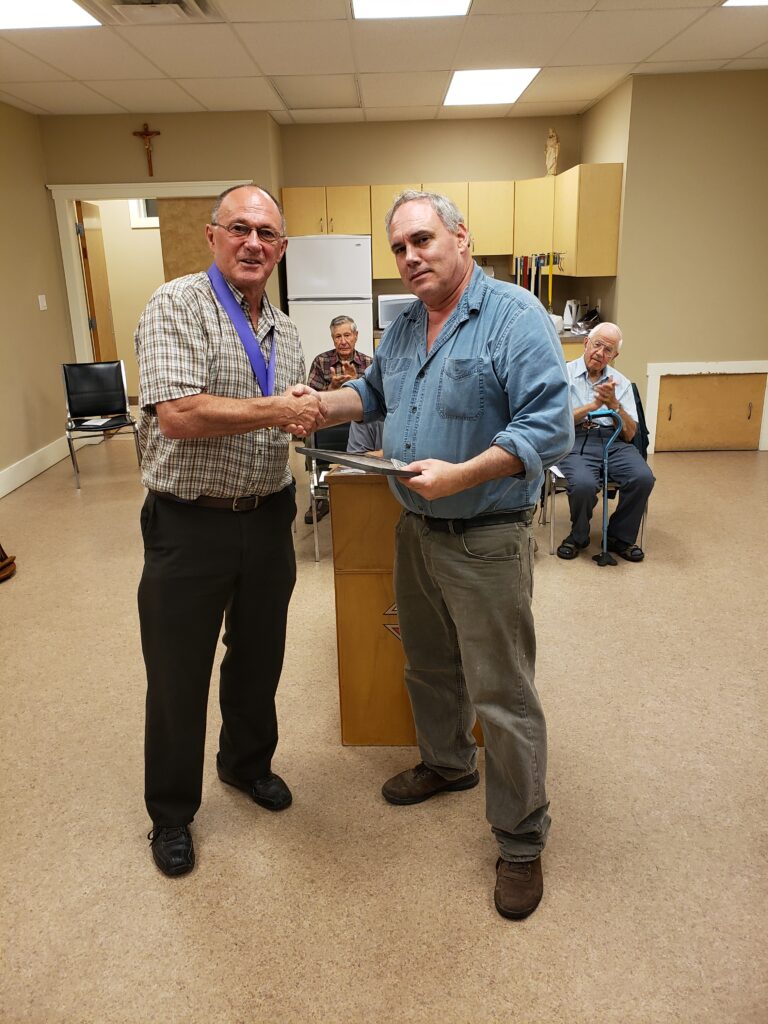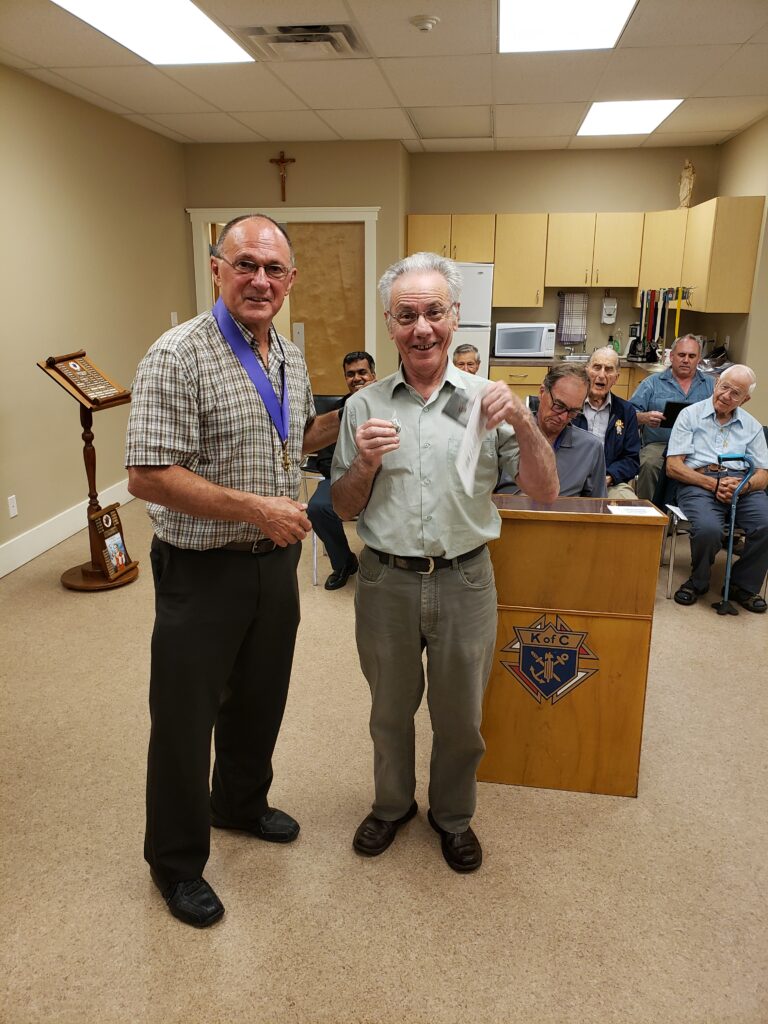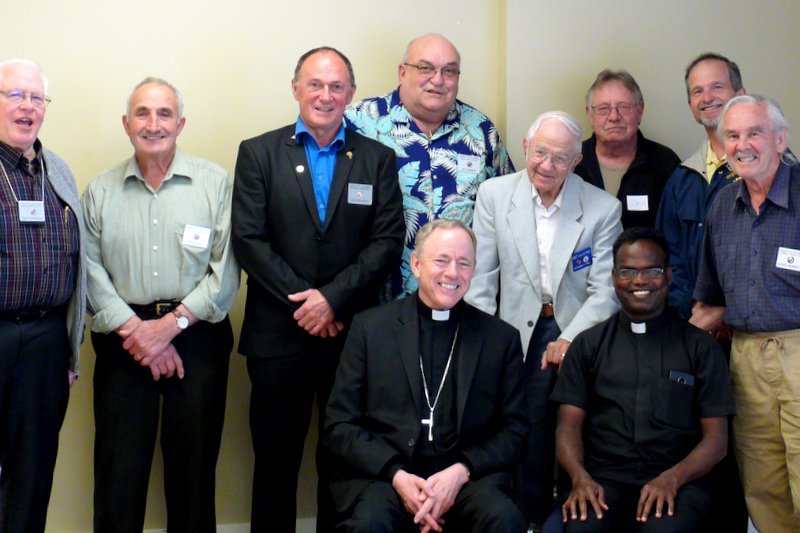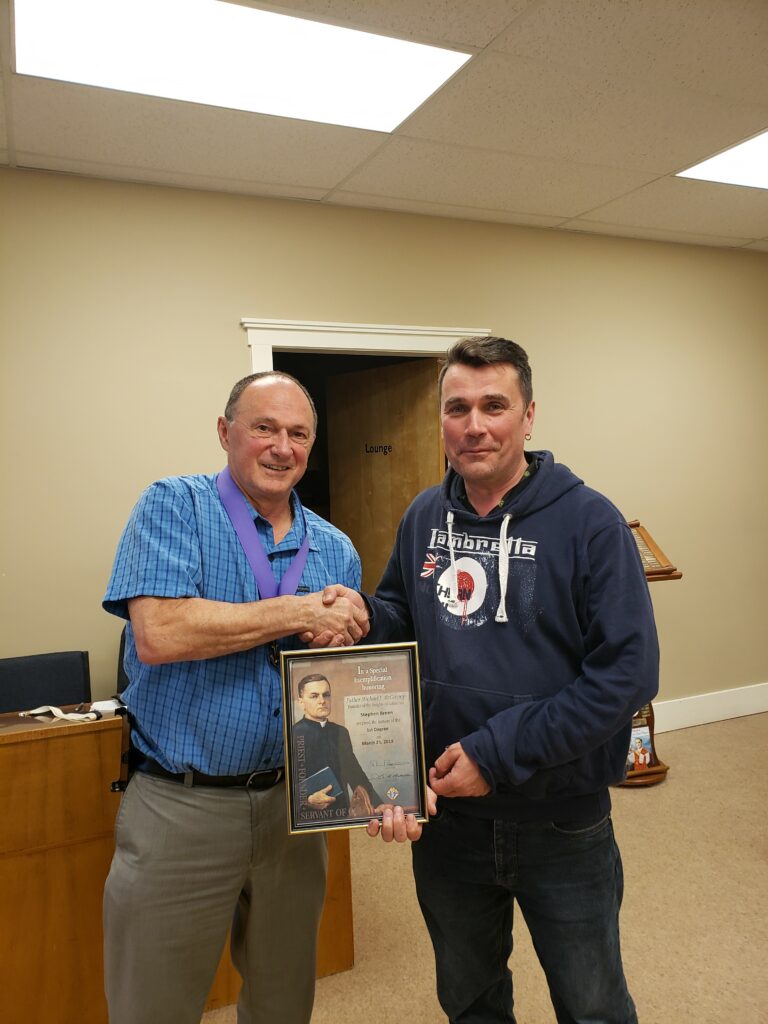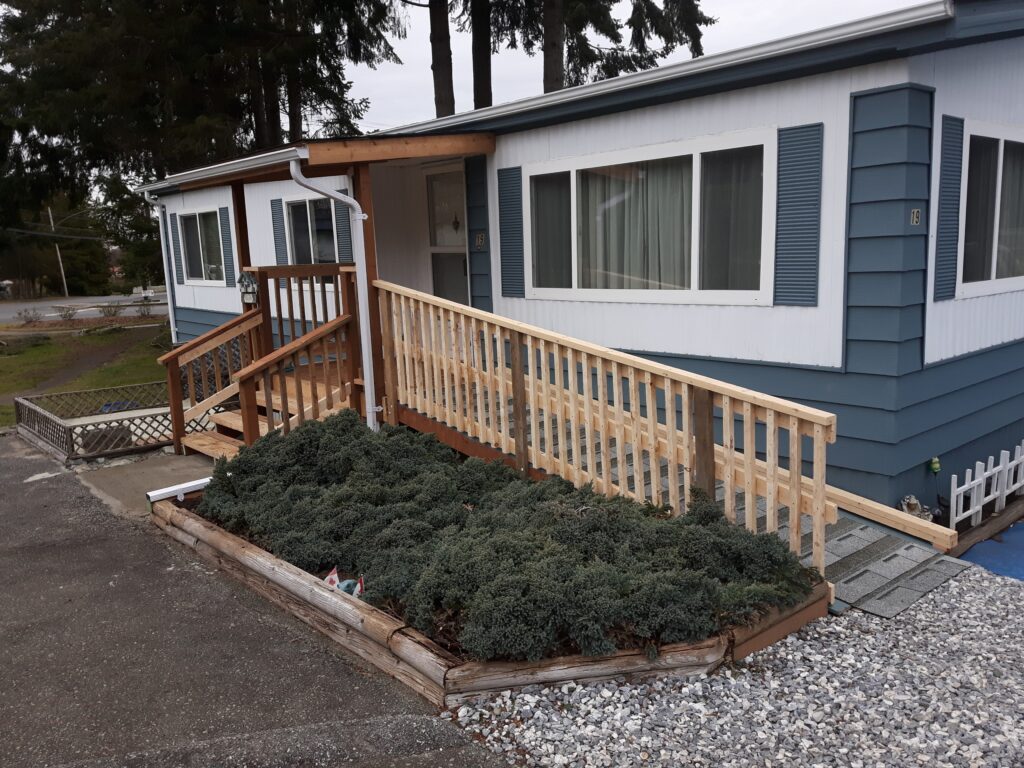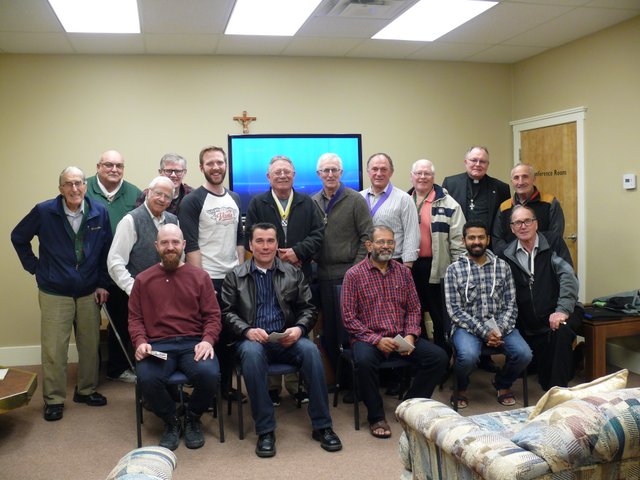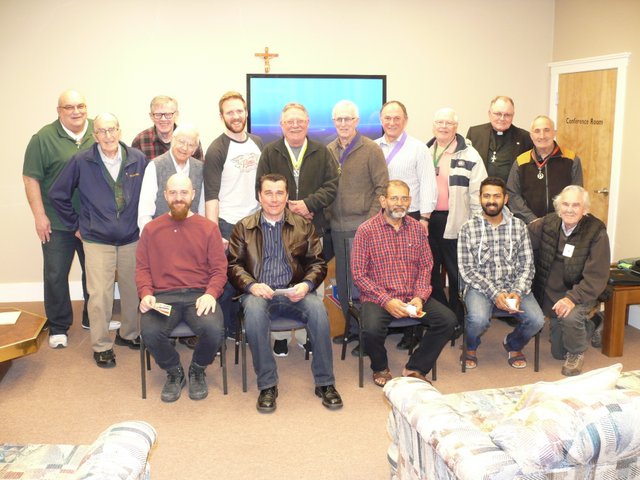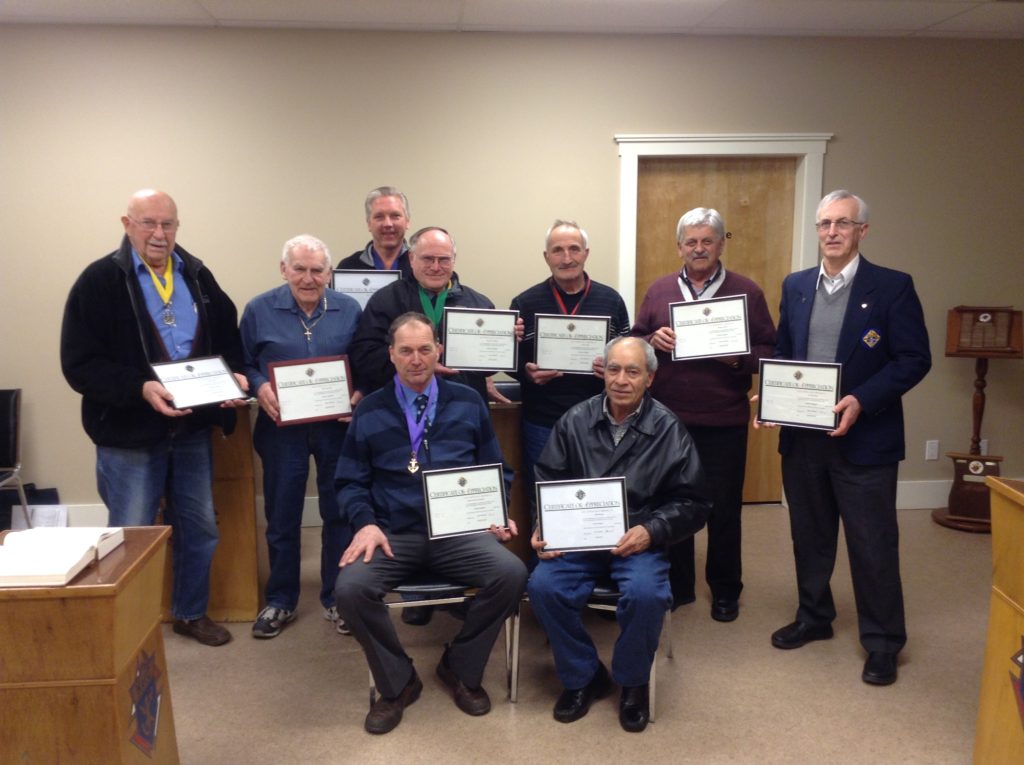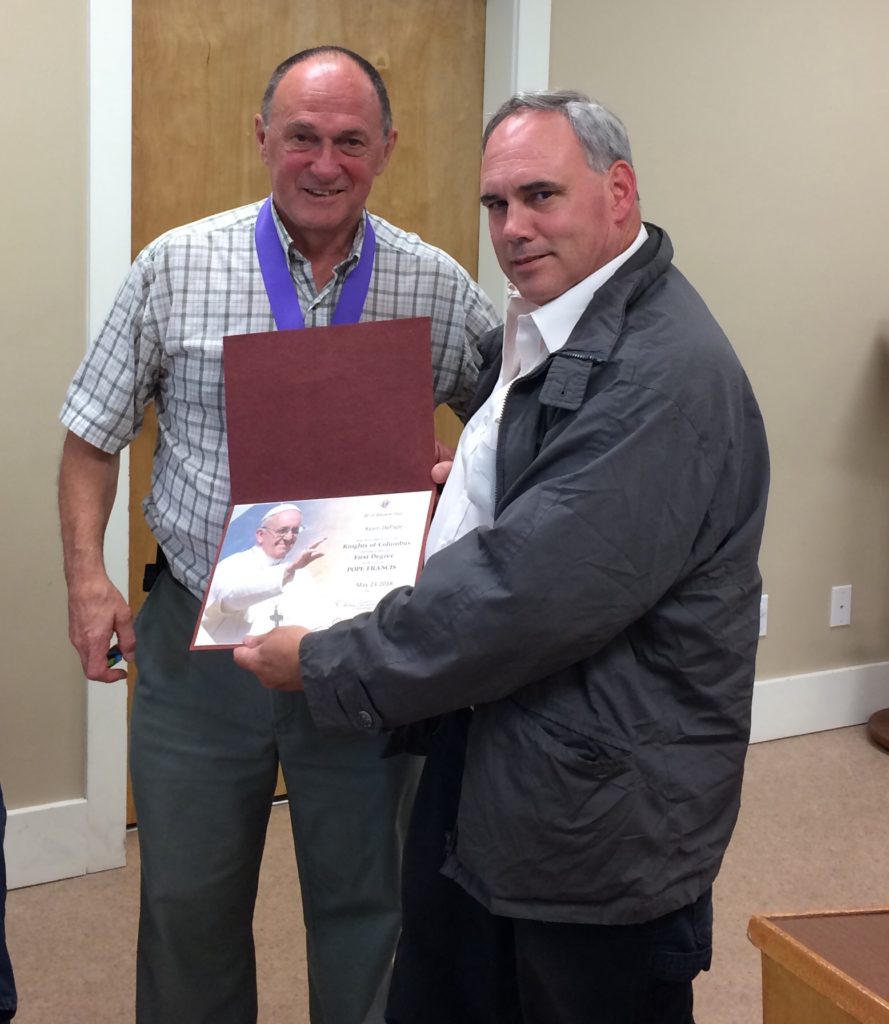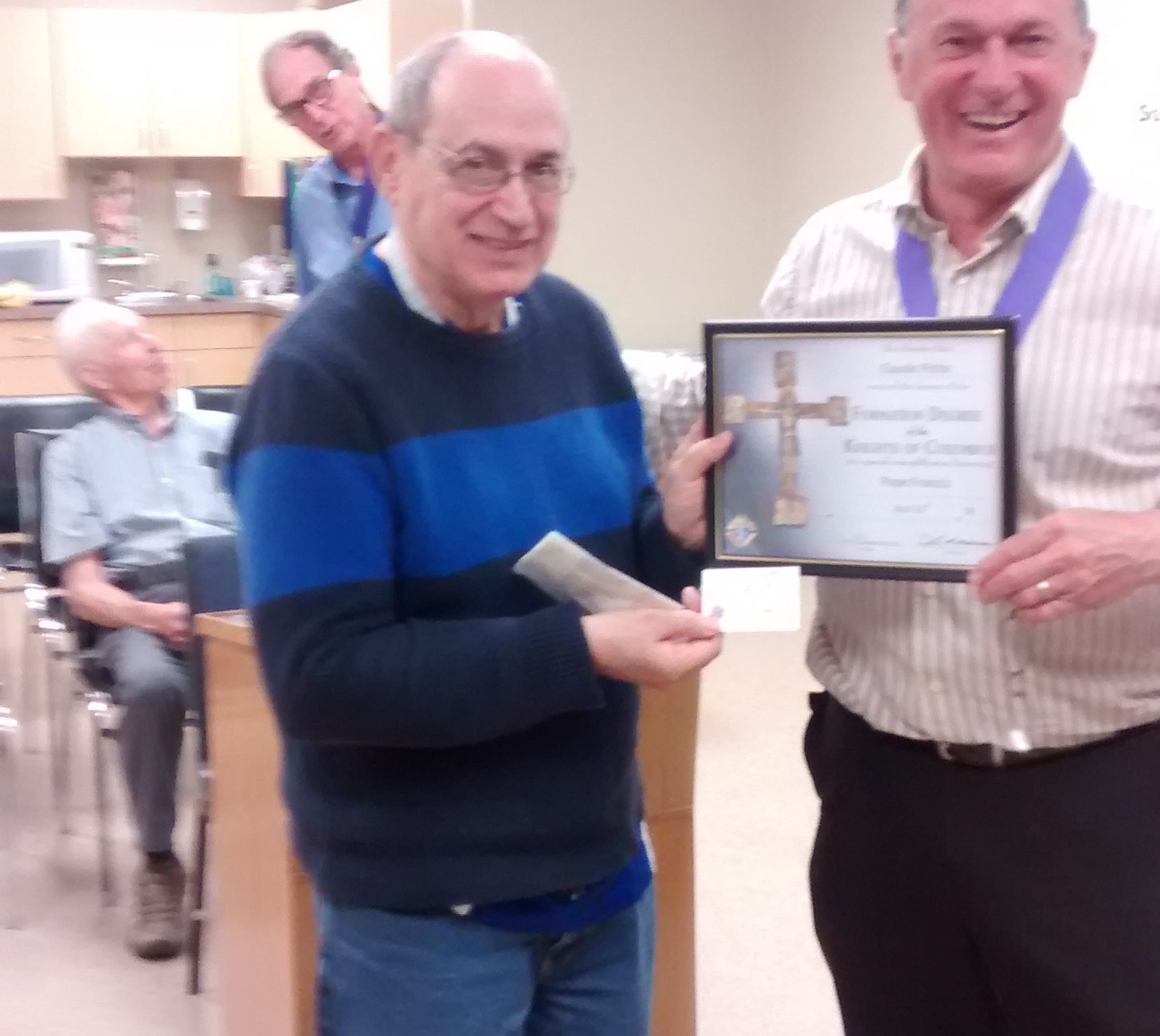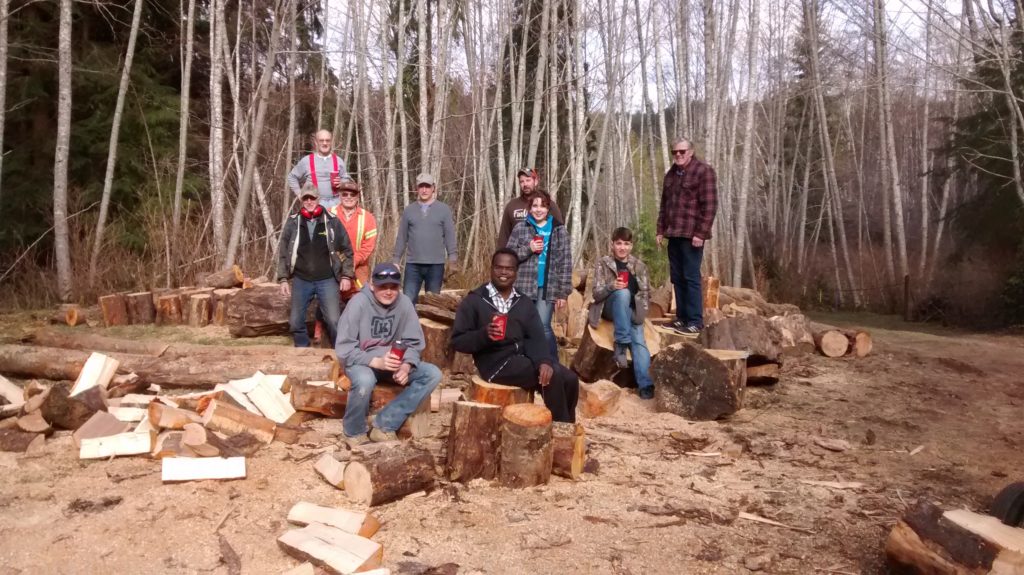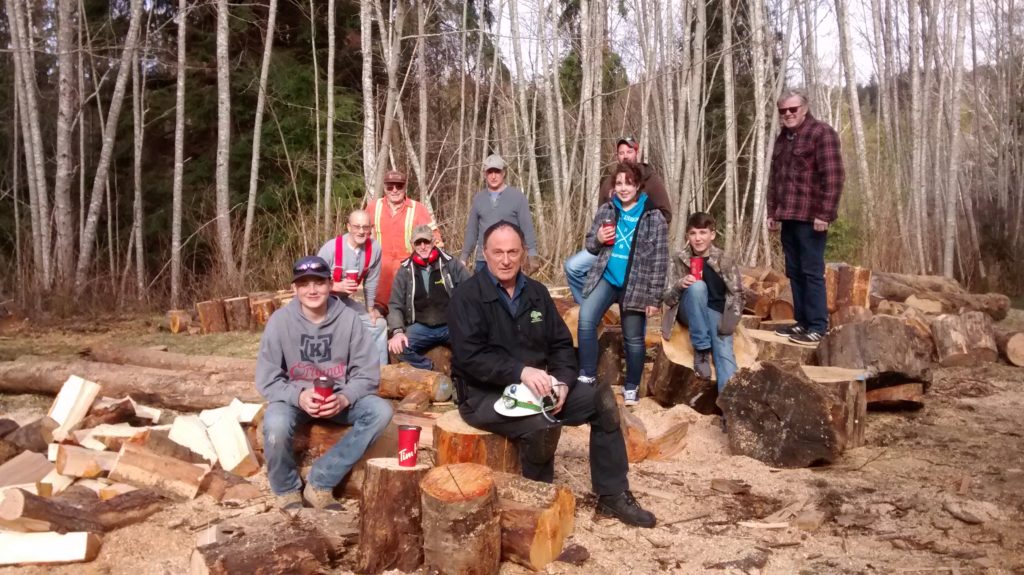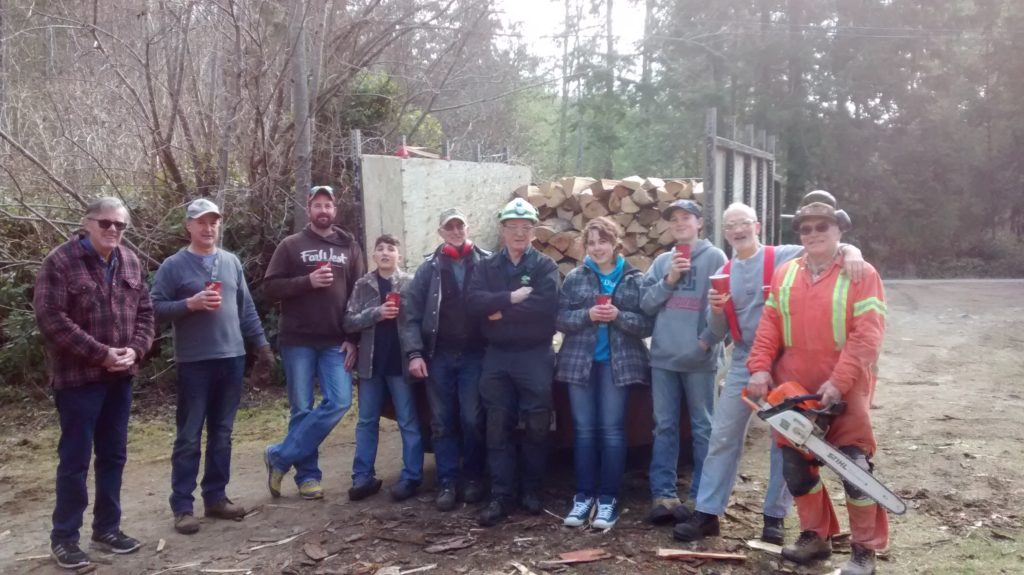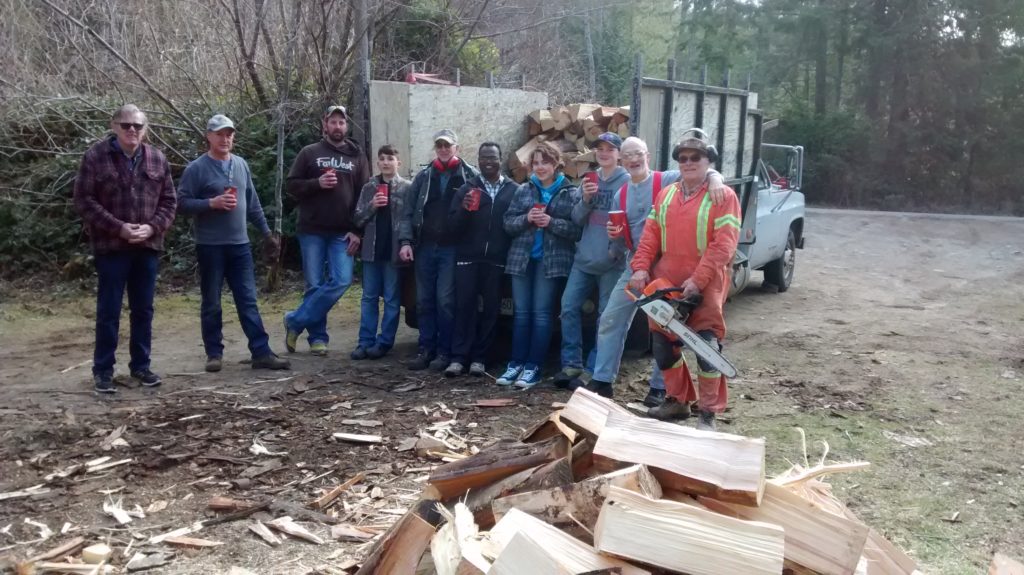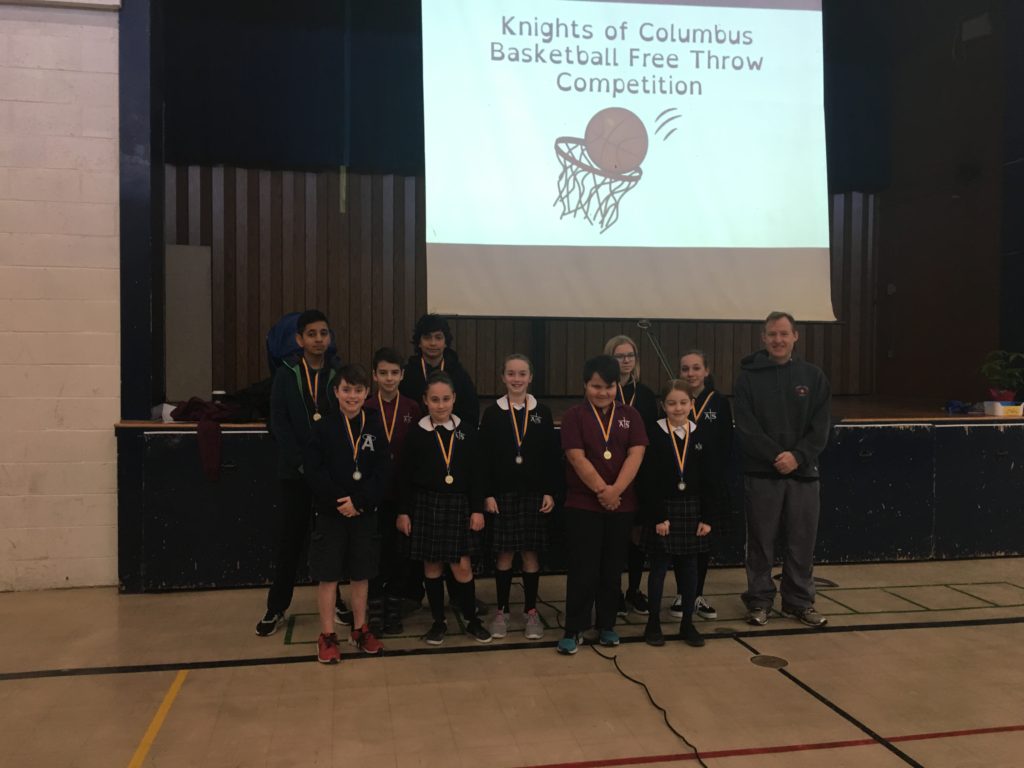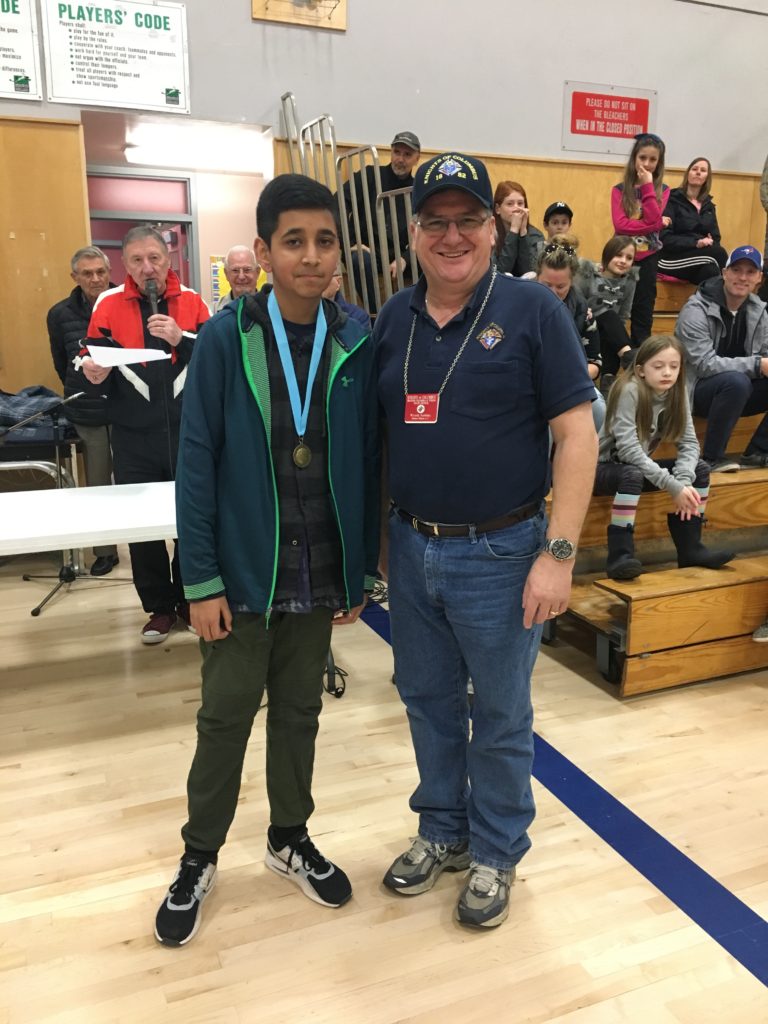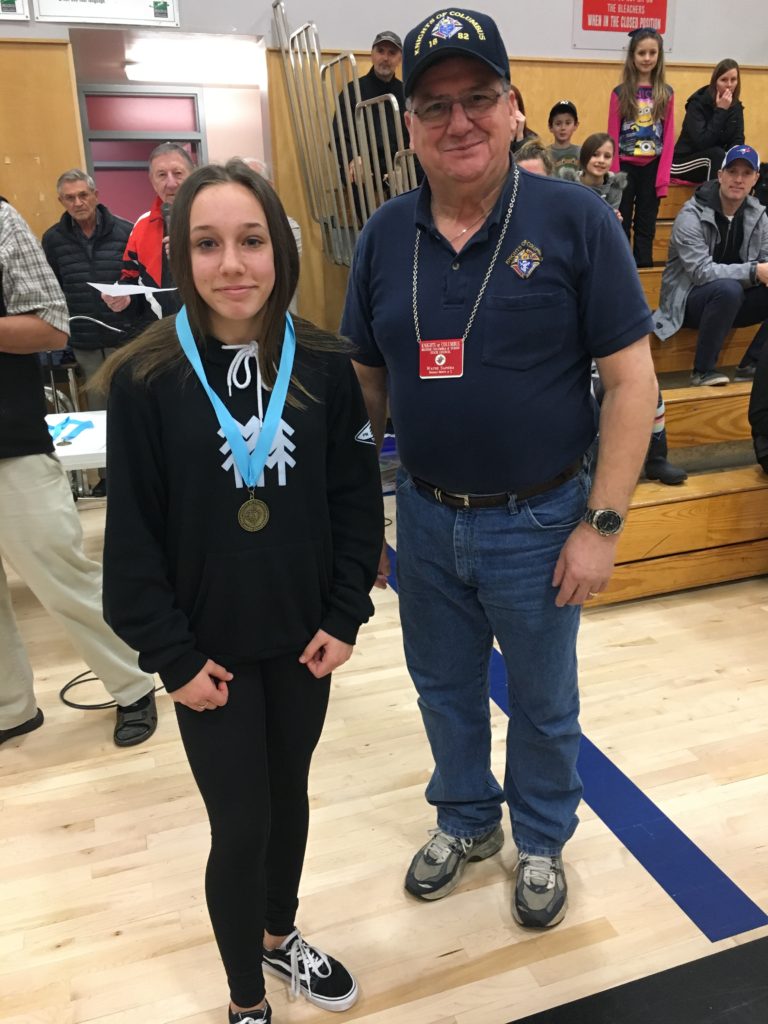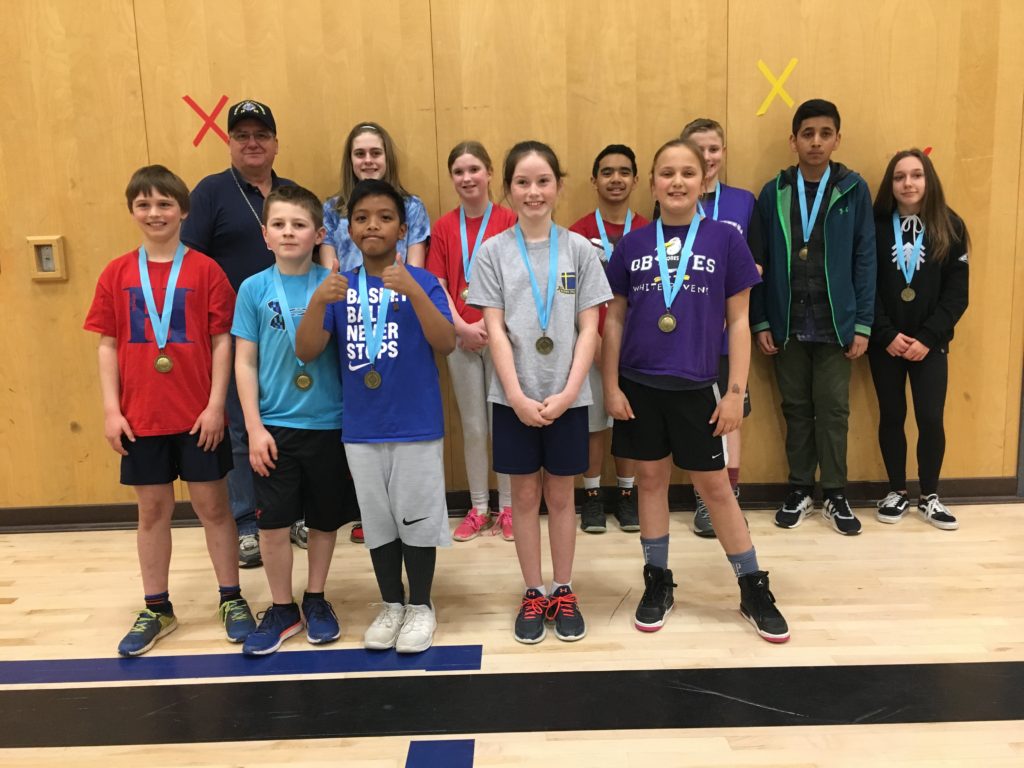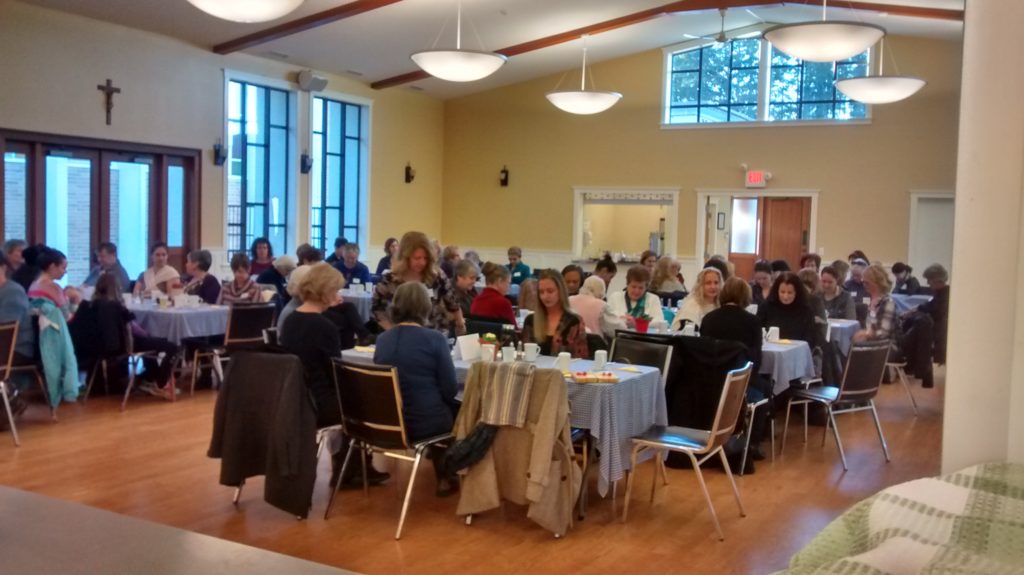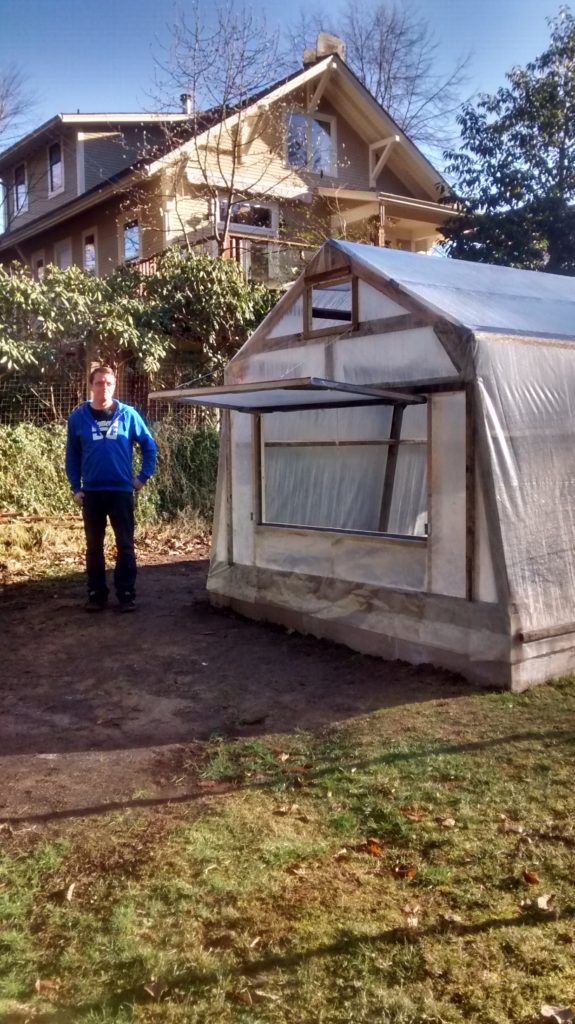 Aaron Schreiber after building greenhouse for Magda Graff.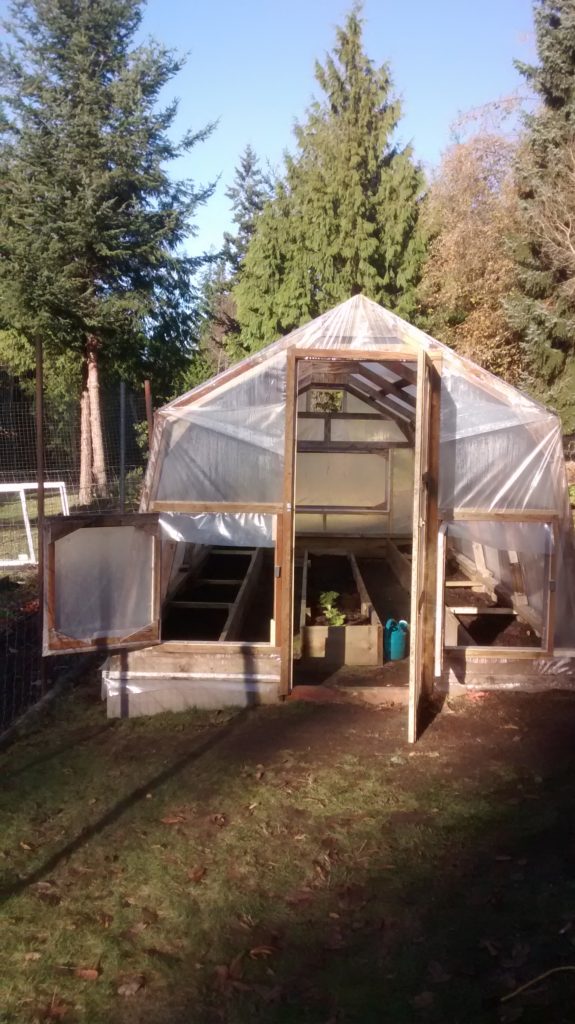 Magda Graff's completed Greenhouse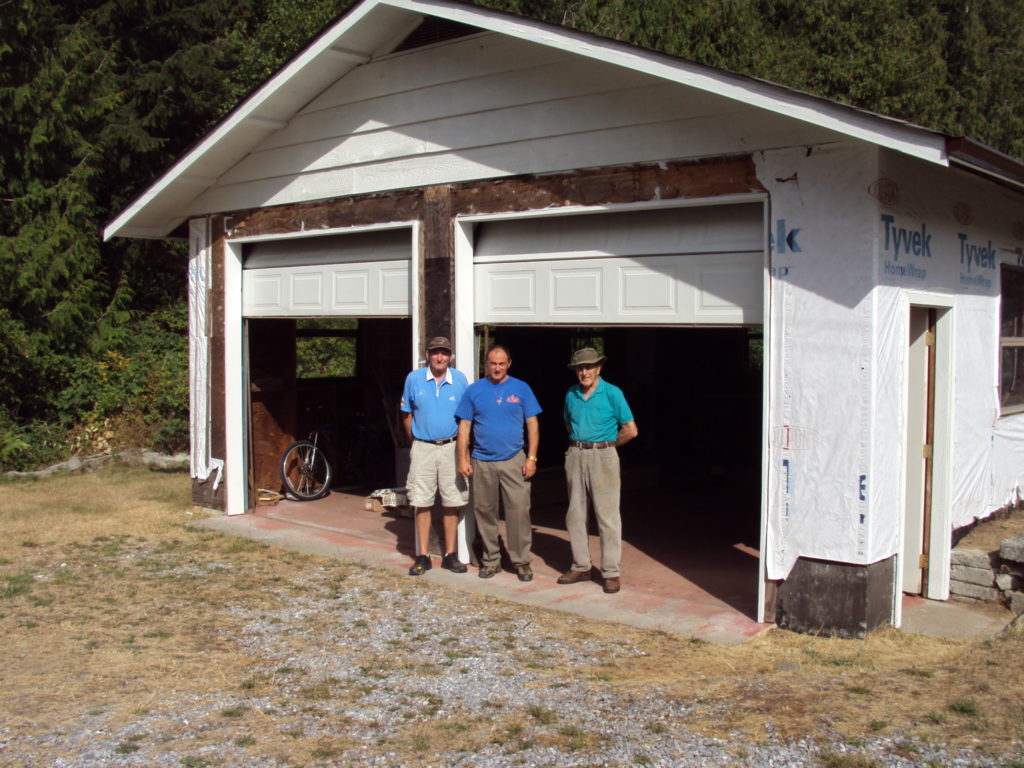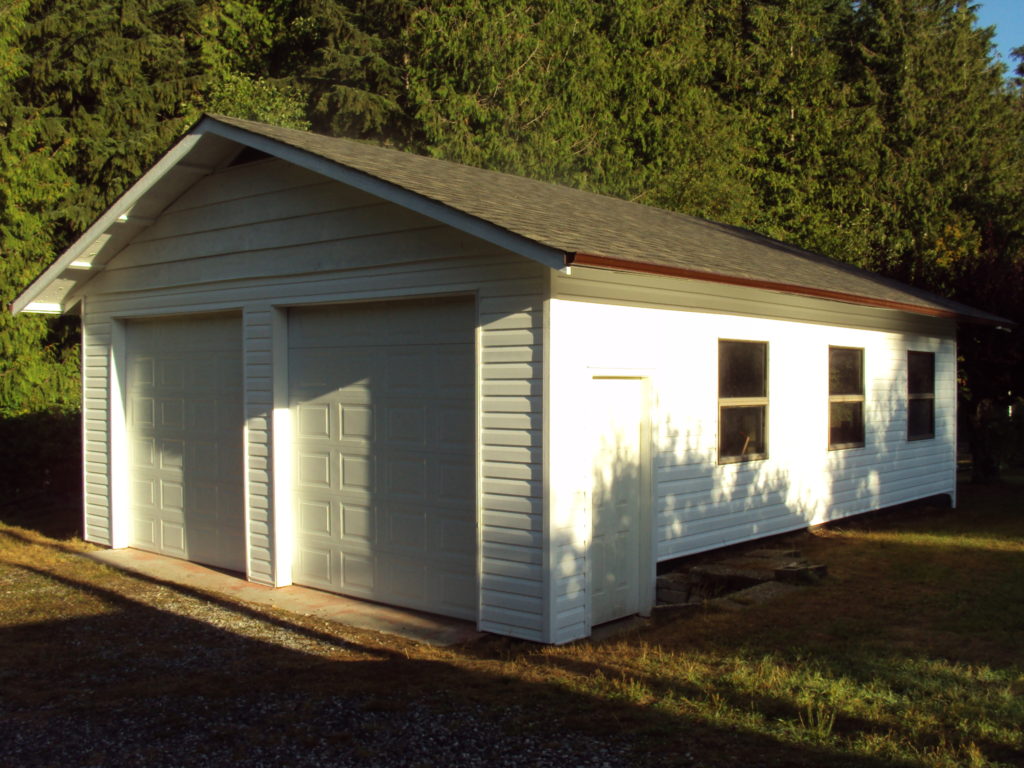 Magda Graff's completed garage siding & soffits.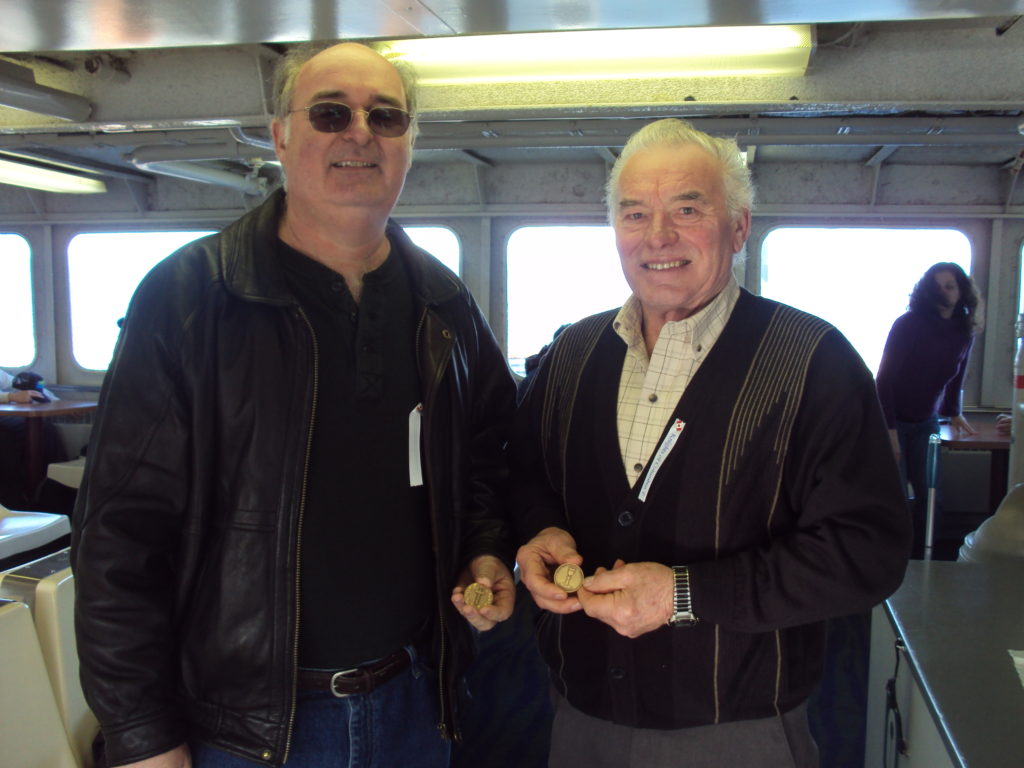 (Left) Fabio Bombardir, Beppino (Joe) Infanti